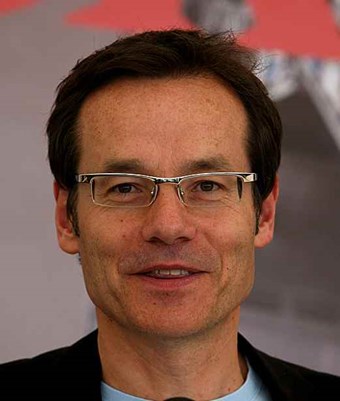 Professor Mark Lythgoe
Professor of Imaging and Director, Centre for Advanced Biomedical imaging
Speaker's biography

Professor Mark Lythgoe is the Founder and Director of the Centre for Advanced Biomedical Imaging (CABI).

 

CABI is one of the most advanced biomedical imaging facilities in the world, and its pioneering capabilities provide imaging solutions to meet today's medical challenges. It has a unique combination of twelve state-of-the-art imaging modalities to advance early diagnosis and interventions and is located in the heart of the UCL campus.

 

Mark has a long-standing track record in the development and application of biomedical imaging techniques and has been awarded £45 million for his collaborative programme of imaging research. He has published over 250 papers including publications in Nature, Nature Photonics, Nature Medicine and The Lancet. Mark has translated his research findings into clinical radiological practice and established a training programme with University College Hospital in biomedical imaging. He is Co-director of MSc in Advanced Biomedical Imaging and Co-founder of the UCL Centre for Doctoral Training in Medical Imaging. 

 

Mark is committed to the public engagement of science. During his tenure as Director of the Cheltenham Science Festival, it has become one of the largest science festivals in the world. In 2015 he was awarded the Neuroscience Prize for Public Understanding from the British Neuroscience Association. In 2013 Mark received the Davies Medal from the Royal Photographic Society for a significant contribution to the field of imaging science. Mark has also received the Alumni Achievement Award, which is given to the University of Salford's most notable and successful graduates. For his contributions to communicating science, Mark has received the Biosciences Federation Science Communication Award and was made a Fellow of the British Science Association. Mark is also Deputy Director of the UCL Department of Imaging and Director of Biomedical Imaging Research at the Francis Crick Institute.