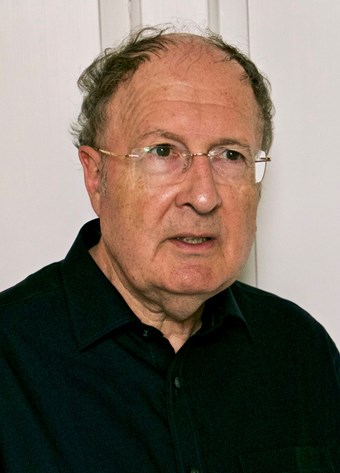 Sir Gregory Winter FRS
Sir Gregory Paul Winter FRS is a molecular biologist best known for his work on developing technologies to make therapeutic monoclonal antibodies (mAbs).
Image courtesy of Aga Mackaj.
Speaker's biography

In 2018 Sir Gregory was awarded the Nobel Prize in Chemistry. His work has led to antibodies such as Herceptin for treatment of breast cancer, and to "Humira" for treatment of rheumatoid arthritis and now the world's top-selling pharmaceutical drug. His research career has been based almost entirely at the MRC Laboratory of Molecular Biology, and he founded three Cambridge-based start-up companies to help develop therapeutic drugs based on his inventions. He is a Fellow of Trinity College Cambridge and was Master of the College from 2012-2019.