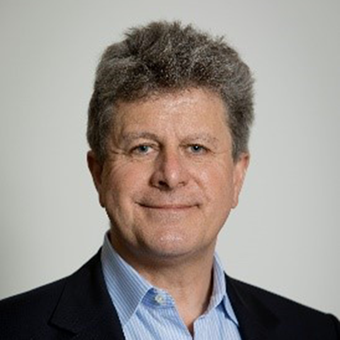 Dr Adrian James
President, Royal College of Psychiatrists
Speaker's biography

Adrian was elected President in 2020. He holds this role until 2023 and leads the RCPsych on behalf of its members and associates.

Adrian is a Consultant Forensic Psychiatrist at Langdon Hospital in Dawlish, Devon. He is a former Medical Director of Devon Partnership NHS Trust and Founding Chair of the School of Psychiatry at the Peninsular Deanery (2006-2008).

He was the elected Chair of the South West Division of the Royal College of Psychiatrists (2007-2011) and sat on the College Council in this capacity. In 2010 he was appointed Chair of the Westminster Parliamentary Liaison Committee of the Royal College of Psychiatrists (attending the three main Party Conferences 2011-14 in this capacity).

He was Clinical Director for Mental Health, Dementia and Neurology, working for NHS England South West (2013-2015, interim from 2012-13). He has also acted as a Reviewer and Clinical Expert for the Healthcare Commission and its successor organisation the Care Quality Commission (CQC).

He has chaired expert review groups on Integrated Care Systems, Cannabis, Prevent and Learning from Deaths. In addition, he set up the Quality Improvement (QI) Committee and Workforce Wellbeing Committee at the College.

His priorities as President are: Establishing a pathway to parity for mental health services, equality and diversity, sustainability and workforce wellbeing.

Adrian is also a keen cyclist.