Date and time Tue 29 Jan 2019 from 8:30am to 5:00pm
Location Royal Society of Medicine
Organised by Psychiatry
This unique event will bring together world leaders in research on depression, to discuss both classical and innovative ideas to understand this devastating disorder.
The specific theme of the event is whether depression can still be described as a simple disorder of the brain, or rather conceptualised as a series of behavioural and biological changes that spans mind, brain, body and affects both psychological and physical health.
The event will focus in particular on some of the most exciting recent work on the role of inflammation, gut and stress hormones in the development of depression, and how this could help us to improve the lives people suffering with this disorder.
Topics include:
Better insight of when physical health can lead to development of depression and underweight on mental health
Appreciate the link between inflammation and depression and its role for novel therapeutic strategies
Biological mechanisms behind the link between stress and depression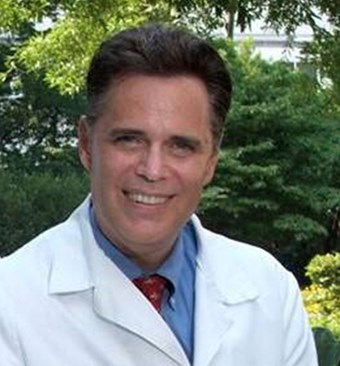 Professor Andrew Miller
Global expert in biological research of depression
Professor Ed Bullmore
Author of the book "The inflamed mind"
View the programme

Registration, tea and coffee

Welcome and Introduction

Dr Valeria Mondelli, King's College London

When the depression comes from your body

How your weight affects your mood

Professor Lucile Capuron, Research Director, INRA, Laboratory of Nutrition and Integrative Neurobiology, University of Bordeaux, France

How your heart affects your mood

Professor Andrew Steptoe, Head, Department of Behavioural Science and Health. Institute of Epidemiology and Health Care, University College London

Melancholic microbes: How gut microbes impact mood

Professor Timothy Dinan, Professor of Psychiatry, University of Cork, Ireland

Inflammation and depression

Professor Phil Cowen, University of Oxford

The role of inflammation in the onset of depression

Dr Neil Harrison, Professor of Psychiatry and Neuroimaging, Brighton and Sussex Medical School, University of Sussex

Targeting inflammation to treat depression

Professor Ed Bullmore, Professor and Head, Department of Psychiatry, University of Cambridge

Inflammation as biomarker for depression

Professor Carmine M Pariante, Professor of Biological Psychiatry, Institute of Psychiatry, Psychology and Neuroscience, King's College London

Stress hormones and depression

Professor Allan Young, King's College London

The link between cortisol and depression

Professor Ian Goodyer, Professor Emeritus of Child and Adolescent Psychiatry, University of Cambridge

Cortisol as a biomarker for depression

Professor Anthony Cleare, Professor of Psychopharmacology and Affective Disorders, Institute of Psychiatry, Psychology & Neuroscience, King's College London

Understanding the impact of prenatal stress on brain development: What we can learn from in vitro models

Dr Cristiana Cruceanu, Banting Postdoctoral Fellow, Max Planck Institute of Psychiatry, Germany

Keynote lecture

Professor Carmine M Pariante

Therapeutic implications of brain-immune interactions: Treatment in translation

Professor Andrew H Miller, William P Timmie Professor of Psychiatry and Behavioral Sciences, Emory University School of Medicine, Atlanta, Georgia, USA

Closing remarks

Professor Carmine M Pariante
Location
Royal Society of Medicine, 1 Wimpole St, Marylebone, London, W1G 0AE, United Kingdom