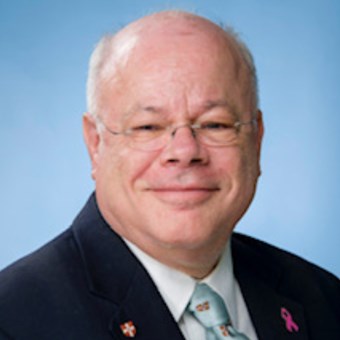 Dr Gordon L Klein MD MPH
Senior Scientist and Adjunct Professor, Department of Orthopaedic Surgery and Rehabilitation, University of Texas Medical Branch, Galveston, Texas USA  
Speaker's biography

Dr Klein was a postgraduate student in Investigative Medicine at Wolfson College, Cambridge from 1970-71. After taking his MD from the Albert Einstein College of Medicine, he initially trained in pediatrics at Stanford with postdoctoral fellowships at Johns Hopkins and UCLA.

 

After becoming a tenured Professor of Pediatrics T the University of Texas Medical Branch in 1995, he joined the Department of Orthopaedic Surgery there in 2010.

 

Since then he investigated bone loss in burn patients at the Shriners Burns Hospital in Galveston from 1989-2019, where he identified acute bone loss in both adult and pediatric burns and then identified the relationship between postburn bone and muscle loss as well as a possible therapy to prevent post burn muscle wasting.

 

He has served on several journal editorial boards, including the Journal of Bone and Mineral Research, has had his work supported by funding from NIH and Shriners Hospitals, and is an inaugural Fellow of the American Society for Bone and Mineral Research as well as an Overseas Fellow of the RSM.