Date and time Wed 25 Sep 2019 from 9:00am to 5:00pm
Location Royal Society of Medicine
Organised by Plastic Surgery
Join an international faculty of renowned experts to receive a complete update on the recent advances in the surgical management of head and neck cancer.
Meeting topics:
Current variations in outcome in head and neck cancer
National coding strategies
Refinements of free flap surgery including jejunum and free fibula flaps
The role of robotic surgery in head and neck cancer
Delivery of head and neck cancer treatment outside of the UK system
Professor Khong Yik Chew
Consultant Plastic Surgeon, SingHealth-Duke University Head and Neck Centre, Singapore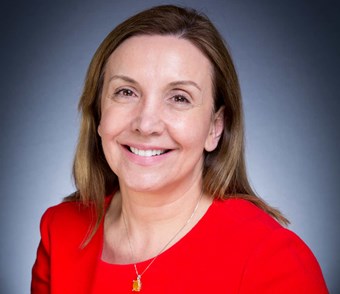 Miss Kallirroi Tzafetta
Consultant Plastic Surgeon, St Andrew's Centre of Plastic Surgery and Burns, Broomfield Hospital - Mid Essex Hospital Trust
Speaker's biography

Miss Kallirroi Tzafetta is a consultant plastic and reconstructive surgeon at St Andrew's Centre of Plastic Surgery and Burns in Broomfield Hospital, Essex. She specializes in reconstructions following head and neck surgery and facial palsy. She has been trained in plastic surgery centres in the United Kingdom, and was also a consultant plastic surgeon in Leeds prior to her current position.

She has furthered her microsurgical training and sub-specialized in Facial Palsy reanimation as a microsurgical fellow in Norfork, Virginia, USA. She is a core member of the Essex Head and neck multi-disciplinary team, board member of the facial palsy UK, and member of the Bell's Palsy Society and the World Society of Reconstructive Microsurgery. She has been an author on scientific papers and textbook chapters (such as: Facial Reanimation at: Plastic Surgery, Indications and Practice by B Guyuron, et al,   Atlas of Operative Maxillofacial Trauma Surgery by M Perry, S Holmes, Oxford Textbook of Plastic Surgery, and the upcoming Clinical Scenarios in Reconstructive Microsurgery) and has been invited speaker on several national and international meetings. She has organized a very successful International head and neck conference at Anglia Ruskin University in 2015 with 380 delegates and is involved with projects in the same University.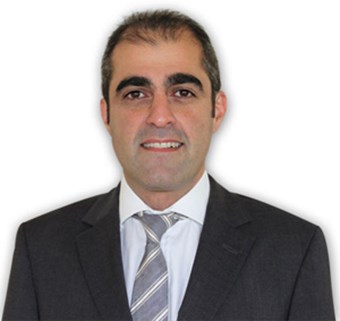 Mr Navid Jallali
Consultant Plastic Surgeon, Charing Cross Hospital
Speaker's biography

Mr. Jallali is the Head of the department & Consultant Plastic Surgeon at Imperial College NHS Trust. He is one of UK's leading Plastic surgeons specialising in head and neck, skin and breast microsurgical reconstruction. He also offers a contemporary Cosmetic Surgery practice in London, with expertise in breast augmentation, breast reduction, gynaecomastia, abdominoplasty, face lift and rhinoplasty. He has a specialist interest in dual plane breast augmentaion and fat grafting.
Mr. Jallali studied Medicine at Bristol University, qualifying with honours as a result of his outstanding academic achievements. He was awarded the University of Bristol Silver medal, the Suple prize in Surgery and the Suple prize in Medicine as the best student. He also won the prestigious Mary Edith Evans medal in Anatomy.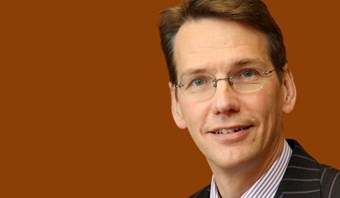 Mr Simon Wood
Consultant Plastic Surgeon, Charing Cross Hospital
Speaker's biography

Simon Wood is a Consultant Plastic Surgeon at Imperial College NHS Trust in London.  He was appointed in 2000 to Charing Cross Hospital and now also supports all other hospitals in the Trust. Simon specialises in cancer reconstruction, particularly for Head & Neck, Breast and Skin cancer and more recently has developed an interest in managing complex abdominal wall hernias. 

He particularly enjoys using and teaching microsurgical techniques, and performed a dedicated period of research assessing the microvascular changes induced by flap elevation during his training. Since then, he has continued with clinical research in reconstructive surgery.

Simon has a longstanding interest in education and training. He has been on the Specialist Advisory Committee (SAC) in Plastic Surgery since 2012, which oversees plastic surgery training in the UK and Republic of Ireland. His specific responsibility was as Lead for National recruitment in Plastic Surgery and was also Liaison Representative for Scotland.  He was appointed Chair in 2015, so now represents Plastic Surgery on the Joint Committee of Surgical Training (JCST) of the Combined Royal Colleges of Surgeons. He also works with the other specialties in the Training Interface Groups (TIGs)
View the programme

Registration, tea and coffee

Welcome and introduction

Mr Navid Jallali, President, Plastic Surgery, Royal Society of Medicine

What have we learnt from the 10 year analysis of UK data on head and neck cancer and reconstruction

Mr Navid Jallali, Consultant Plastic Surgeon, Imperial College NHS Trust

Free tissue transfer for maxillectomy defects

Miss Kallirroi Tzafetta, Consultant Plastic Surgeon, St Andrew's Centre of Plastic Surgery and Burns

National coding and data collection - how can we improve it

Mr Reza Nouraei, Consultant ENT Surgeon, Poole Hospital NHS Foundation Trust

Emerging techniques in head and neck ablation and reconstruction, iKnife Rapid Evaporative Ionisation Mass Spectrometry (REIMS) Technology In Head and Neck Surgery and Virtual Surgical Planning for Personalised Approaches in Reconstruction

Mr Jag Dhanda, Consultant Maxillofacial and Head Neck Surgeon, Queen Victoria Hospital and Kent Surrey Sussex Head Neck Research Lead

The Jejunum flap - current indications and refinements

Mr Simon Wood, Consultant Plastic Surgeon, Imperial College NHS Trust

The MSAP flap- experience and flap modifications

Mr B Townley, Consultant Plastic Surgeon, Guy's and St Thomas' Hospitals NHS Trust

Lunch

Plastic Surgery Section AGM at 1:15 pm

The use of Robotics in head and neck cancer ablation

Mr Zaid Awad, Consultant ENT Surgeon, Imperial College NHS Trust

Computer aided mandibular reconstruction with the free fibula flap

Mr Omar Ahmed, Consultant Plastic Surgeon, Newcastle Upon Tyne Foundation NHS Trust

Management of head and neck cancer in Singapore

Professor Khong Yik Chew, Consultant Plastic Surgeon, SingHealth-Duke University Head and Neck Centre, Singapore
Location
Royal Society of Medicine, 1 Wimpole St, Marylebone, London, W1G 0AE, United Kingdom