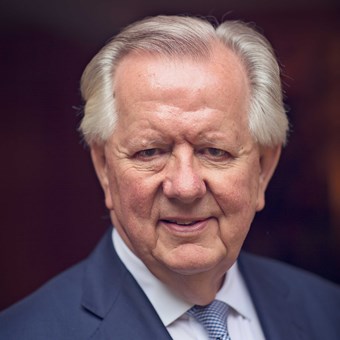 Steve Norris
Former UK Member of Parliament, Minister of Transport, and now international businessman
Speaker's biography

Steve Norris is a Liverpudlian who was at school with two of the Beatles (Paul and George), won an Open Exhibition to Oxford and a Harmsworth Exhibition to the Middle Temple. He should have gone to the Bar but nobody had told him you couldn't get a grant for Bar Finals and it was a time when pupils weren't paid. So he started life selling the earliest computers and then went to Ford – the best business training in the country at the time – and ended up a according to his old parliamentary colleague and friend the late Sir Julian Critchley, a "garagiste arriviste" when he entered the Commons in 1983. 

 

Steve was an MP for fifteen years and a minister of transport for five of them.  He twice ran for Mayor of London and outperformed his party by big margins on both occasions.  He was a Vice-Chairman of the party during William Hague's time as leader.  A businessman before parliament and since, he chairs Soho Estates among other public and private companies in a portfolio of property, infrastructure and transportation - all about his abiding passion which is his adopted home of London and the challenges of urbanism generally. 

 

He served on Boris Johnson's Transport for London and London Development Agency boards. He founded the charity Crime Concern, now Catch 22 in 1988 which works with young people and families and chairs the New Bermondsey Sports Foundation working with young people in one of the most deprived areas of London's East End.    

 

He writes, had his own radio show on Talk Radio for several years and is known for speaking his mind. He defines his politics as socially liberal, fiscally conservative.