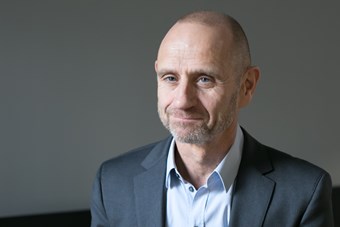 Evan Harold Davis
Economist, Journalist, Author and British TV Presenter.
Speaker's biography

Evan Davis is the main presenter of the BBC2 current affairs show, Newsnight. Before taking up that role in September 2014, he was a presenter of the Today programme on BBC Radio 4. He is also well-known as the presenter of the BBC2 business reality show Dragons Den. And on Radio 4, he hosts a weekly business discussion programme the Bottom Line.

Prior to the Today programme he was the Economics Editor of the BBC, the most senior economics reporter in the corporation.

He has made several BBC documentaries, including the influential two-part 2014 BBC2 series Mind the Gap which explored the economic disparities between London and the regions. In 2011 he presented Made in Britain, a three-part BBC2 series with an accompanying book on how the country pays its way in the world. In 2011, Evan was also one of a number of journalists involved in a BBC1 Panorama special called Breaking into Britain, a moving account of the journeys migrants take to get into Europe and the UK.

Before joining the BBC in 1993, he was an economist at the Institute for Fiscal Studies, and at the London Business School. He has written numerous papers, articles and newspaper and magazine columns as well as the book, Public Spending, (published by Penguin in 1998). He is also a co-author of the Penguin Dictionary of Economics and the New Penguin Dictionary of Business.

His latest book is called Post Truth: Why we have reached Peak Bullshit and what we can do about it which sets out to explain why there is so much mendacity and nonsense in public discourse and why it became more of a concern in 2016.

He studied at St John's College Oxford (1981 to 1984) and at the Kennedy School of Government at Harvard University (1986 to 1988).