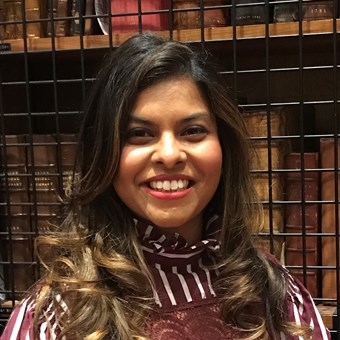 Dr Tahreema Matin
National Clinical Advisor for Education Reform & Quality and Consultant Radiologist, Health Education England
Speaker's biography

Dr Tahreema N Matin is a clinical academic leader who is passionate about driving innovation and excellence to propel high-quality and responsive patient-centred healthcare. Dr Matin has a diverse portfolio across the entire healthcare landscape; she is an NHS frontline Consultant Radiologist, a trusted academic and thought leader, an influential national healthcare policy advisor and a valued consultant for UK start-ups. She has an impressive academic track record and holds a DPhil in novel functional lung imaging from the University of Oxford.

 

In her current legacy role as National Clinical Advisor for Education Reform at Health Education England (HEE), Dr Matin leads on national healthcare policy, strategy and implementation. She has led major collaborative change programmes in over 8 high-profile educational initiatives, authored more than 5 white papers and regularly briefs Health Ministers. As HEE Clinical Lead for the 'The Future Doctor Programme', Dr Matin applied patient and NHS expectations to describe the future role of doctors in multi-professional teams and the system changes needed to attract, train and retain the future medical workforce. Dr Matin is now leading the implementation of a professional development offer to support future doctors to deliver person-centred care, address health inequalities and meet the complex demands of maturing integrated care systems.

 

An innovative and strategic thinker, Dr Matin strives to employ her unique skill set to achieve lasting societal impact through improved patient access, experience and outcomes in healthcare.