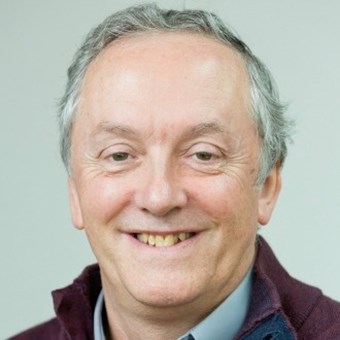 Professor Nigel Mathers
Chairman, The Royal College of General Practitioners Trustees and Co-chair, The Coalition for Collaborative Care
Speaker's biography

Professor Emeritus and former Head of the Academic Unit of Primary Medical Care, School of Medicine and Biomedical Sciences, University of Sheffield. Nigel Mathers qualified as MB ChB in 1979. He took over a run-down, single-handed general practice in inner city Sheffield in 1989 which has now grown to a 4 partner teaching practice which provides clinical placements for medical, nursing and counselling students as well as 2 GP registrars.

In his previous academic role at the University of Sheffield he had a wide experience of community-based research acting as Principal Investigator in 17 national and international research studies with particular expertise in the evaluation of complex interventions in primary care. He has over 135 publications in peer-reviewed journals (h-index 28, RG score 38.31) and was Editor in Chief for the European Textbook of Family Medicine (2006). This contains contributions from over 70 authors from 13 different European countries.

He has led 5 pan-European research projects in the past 15 years (LOTUS, CASE, HEALTHFACIL, MOTIVATE and POLE-GP) and been Primary Supervisor for more than 25 higher research degrees – 10 of his former students are now full university Professors in various parts of the world. He received the University of Sheffield Senate Award in 2015 for outstanding Departmental Leadership in Learning and Teaching.

His main professional interest is person-centred care and he is currently co-chair of the Coalition for Collaborative Care (C4CC), a network of 47 organisations and 2000 individual members across the health and social care spectrum. One of the main aims for his professional life is to make person-centred care the norm in all medical consultations. He wants to see the emergence of a health social movement to 'change the conversation' between health and social care professionals and people with long term conditions.

From 2010 to 2013 he was elected Vice Chair of the Royal College of General Practitioners (RCGP), Honorary Secretary of the RCGP from 2013 – 2017 and is currently Chair Elect of the RCGP Trustee Board [2018 – 2021].