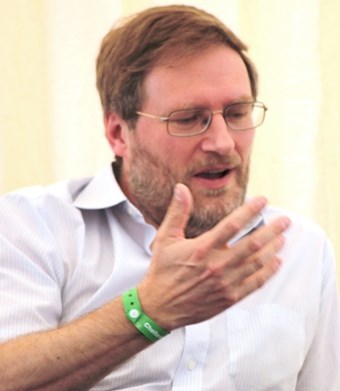 Dr Ian Frayling
Consultant in Genetic Pathology, Cardiff
Speaker's biography

Ian qualified in Clinical Medicine at Cambridge and after initial training in pathology, he studied DNA damage repair for his PhD.

In 1993, he was appointed Clinical Research Fellow in the Family Cancer Clinic at St Mark's Hospital. There he helped to establish APC testing in familial polyposis and microsatellite instability testing in Lynch syndrome. He also helped identify the CRAC1 locus [now known to be GREM1] responsible for HMPS, and establish that the position within APC of an inherited mutation is itself a major modifier of polyposis severity.

His work now concentrates on mutation interpretation and systematic testing of incident cancers to identify hereditary cases, and he is also an assessor for the UK National External Quality Assessment Scheme in Immunohistochemistry.

He is a founder member of InSiGHT, InSiGHT's Variant Interpretation Committee, and the Mallorca Group. In 2015 he was elected to InSiGHT Council.