Date and time Tue 9 Feb 2021 from 8:00am to 4:30pm
Location Royal Society of Medicine
Organised by Palliative Care
This event is postponed. This page will be updated as soon as we have a new date. Apologies for any inconvenience this may have caused. 
Join The Lancet Commission and a multidisciplinary host of speakers at this wide-ranging exploration of the relationship we have with death and dying today.
The nature of death has changed dramatically in the past 50 years. The Lancet Commission on the Value of Death thinks that society and health care have an unhealthy relationship with death, increasing suffering by attempts to delay it. 
This is the first time the Lancet has commissioned such a report and it sits at the intersection between culture, philosophy, medicine and religion. It has a global focus and concludes with a series of key recommendations about how medicine and wider society may build a healthier relationship with death, a central question for the 21st century as we grapple with demographic changes and climate change.
Meeting objectives:
To appreciate the current relationship society and healthcare have with death and dying
To understand global variations and the philosophical, economic and relational aspects to death and dying
To learn about how individuals, communities, health care services and society can begin to move forward and revalue death
Join in the conversation online
Follow us on Twitter: @RoySocMed
Dr Richard Horton
Editor-in-Chief, The Lancet
Dr Robin Durie
Senior Lecturer, University of Exeter
Professor Eric Andrew Finkelstein
Executive Director, Duke-NUS Medical School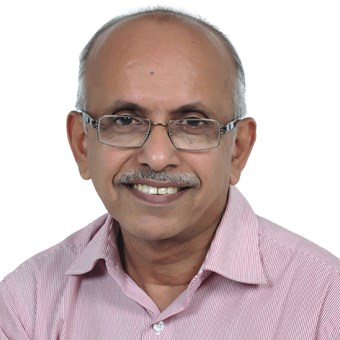 Professor Rajagopal
Founder Chairman, Pallium India
Speaker's biography

Professor Rajagopal is the founder chairman of Pallium India, a palliative care non-governmental organisation based in Kerala, India. He is often referred to as the 'father of palliative care in India' in honour of his significant contribution to the palliative care scene in India.

Rajagopal's advocacy has contributed to the amendment of Narcotic Drugs and Psychotropic Substances (NDPS) Act of India in 2014 and in its implementation—a critical step in reducing needless suffering and allowing millions to access pain relief. He has had a film made about his life (Experiments in Gently Shaking the World) and has been given numerous international awards in recognition of his activism.
View the programme

Breakfast masterclass - trainees only

Professor Rajagopal, Palliative Care Physician, India

Registration, tea and coffee

Introduction

Mr Richard Smith, Chair, UK Health Alliance on Climate Change

Why death?

Dr Richard Horton, Editor-in-Chief, The Lancet

Philosophical perspectives on death and dying

Dr Robin Durie, Senior Lecturer, University of Exeter

The economists view of overtreatment at end of life

Professor Eric Andrew Finkelstein, Executive Director, Duke-NUS Medical School

The role of communities

Professor Rajagopal, Founder Chairman, Pallium India

Introduction

Dr Libby Sallnow, Honorary Senior Clinical Lecturer, St Christopher's Hospice

The Lancet Commission on palliative care and pain relief

Professor Felicia Knaul, University of Miami

The Lancet Commission on the value of life

Professor Beppe Remuzzi, Mario Negri Institute for Pharmacological Research

Debate

Dr Kathryn Mannix and Dr Seamus O'Mahoney
Location
Royal Society of Medicine, 1 Wimpole St, Marylebone, London, W1G 0AE, United Kingdom