Date and time Tue 18 Feb 2020 from 8:45am to 5:00pm
Location Royal Society of Medicine
Organised by Paediatrics and Child Health
Psychological and psychiatric problems in adolescence are increasing in frequency in everyday practice for paediatricians. Join us for an overview of common clinical problems that this vulnerable population face. 
Topics include:  
Gain insight into common psychological problems in adolescence
Understand the burden, systemic effects and management of eating disorders in adolescents
Learn the relationship between eating disorders and specific conditions like diabetes
Get an overview of common acute presentations and psychological and psychiatric interventions
Understand psychological problems in adolescents with learning difficulties
Learn about sleep patterns and related disorders
Paediatrics & Child Health Section: Tim David Prize
Prize
First prize: £250 and a year's free RSM membership
Second prize: £200
Submission deadline
Sunday 08 December 2019
Open to
Medical trainees.
Application guidelines
Submit a 750-word case report on a general paediatric case. A maximum of four general paediatric case reports will be shortlisted to present at a Paediatrics & Child Health meeting.
Dr Phillipa Buckley
Consultant Psychiatrist in adolescent eating disorders, Central and North West London NHS Foundation Trust
Dr Sarah H Bernard
Consultant Psychiatrist, Mental Health of Child and Adolescent Learning Disability, Lead Clinician National and Specialist CAMHS
Dr Michael Farquhar
Consultant in children's sleep medicine, Evelina London Children's healthcare
View the programme

Registration, tea and coffee

Welcome and introduction

Chair: Dr Nicola Anne Bridges, Consultant Paediatric Endocrinologist and Clinical Lead, Paediatric Endocrinology Service, Chelsea and Westminster Hospital NHS Foundation Trust

Eating disorders in adolescents

Dr Phillipa Buckley, Child and Adolescent Psychiatrist , Vincent Square Community Eating Disorders Service


Diabetes: Eating disorder or disordered eating? Does it matter?

Dr Halina Flannery, Clinical Psychologist, Child and Adolescent Psychological Services, University College London Hospitals NHS Foundation Trust 

Eating disorders and systemic effects

Dr Kyriaki Alatzoglou, Consultant Paediatric Endocrinologist, Chelsea and Westminster Hospital NHS Foundation Trust

Tim David prize presentations

Dr Arameh Aghababaie, Foundation Year 2 Doctor, University Hospital Lewisham
Dr Cleo Huang, Paediatric ST1, Stoke Mandeville Hospital
Dr Chloe Searle, Paediatric ST1, Royal Hospital for Sick Children, Edinburgh

Psychology, psychiatry and sleep

Psychological interventions in adolescence

Dr Leah Brennan, Clinical Psychologist, Hillingdon Hospital NHS Trust

Self-harm and suicide in adolescence

Dr Cerian Avent, Consultant Child and Adolescent Psychiatrist, Adolescent Community Treatment Service (ACTS), Monks Park Health Centre, Wembley

Mental health and behavioural problems in adolescents with intellectual disabilities

Dr Sarah Bernard, Consultant Psychiatrist, Mental Health of Child and Adolescent Learning Disability Clinical Director, Child and Adolescent Mental Health Services South London Partnership 

Just five more minutes mum...

Dr Mike Farquhar, Consultant in Paediatric Sleep Medicine, Evelina London Children's Hospital

Concluding remarks and announcing the winner of the prize presentation

Drinks reception

Open to all the delegates
Location
Royal Society of Medicine, 1 Wimpole St, Marylebone, London, W1G 0AE, United Kingdom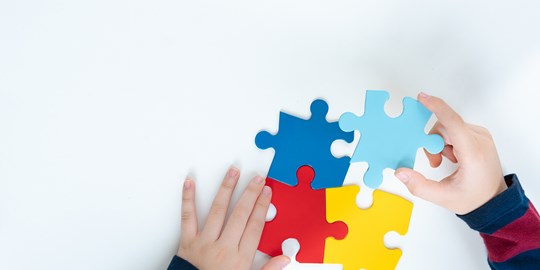 This event will give you an overview of how the Mental Health Act in England & Wales currently defines mental disorders in relation to intellectual disabilities and autism.
Book

Book
Join a team of experts for an interactive session to learn about the current best practices for treating a rapidly deteriorating patient.
Book

Book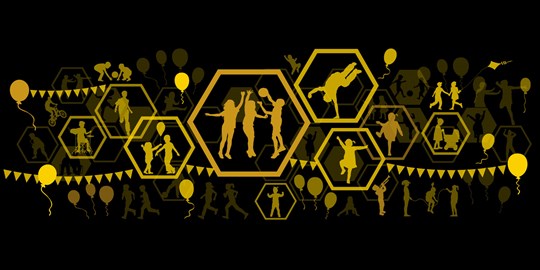 Celebrate, inspire and unite at the UK's largest Child Health Festival of 2020! 
Join us for the 3rd edition of this annual meeting that unites people from different backgrounds to explore complex issues and conventional curricula, and to take child health to the next level.
Book

Book