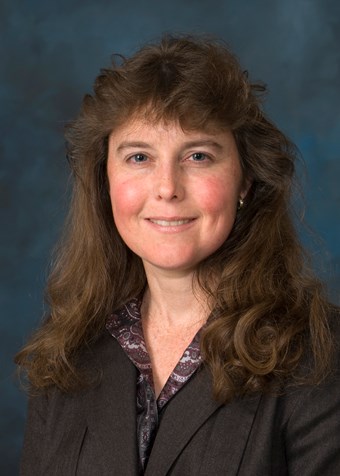 Professor Heather Vallier
Professor, Case Western Reserve University
Speaker's biography

Dr Heather A Vallier is a native of Wisconsin. She graduated with Highest Distinction from Northwestern University in 1989, receiving a BA in Biochemistry, Molecular Biology and Cell Biology. She attended Stanford University School of Medicine, where she received Dean's Awards for Outstanding Teaching and Research. She completed her residency in Orthopaedic Surgery at the University of Wisconsin, followed by a fellowship in Orthopaedic Traumatology at Harborview Medical Center in Seattle, Washington.

She was recruited to the Orthopaedic Trauma Service at MetroHealth Medical Center in Cleveland in 2001. She is a Professor of Orthopaedic Surgery at Case Western Reserve University. In 2007 she was awarded the inaugural C. L. Nash M.D. Professorship in Orthopaedic Education.

Dr Vallier has lectured nationally and internationally on her research and on fracture techniques on hundreds of occasions. She has published over 200 journal articles and 23 book chapters. She has also been awarded for teaching at both basic and advanced fracture courses, and as Educator of the Year in 2020 by the residents of Case Western Reserve University. Dr. Vallier has received many research grants over the past several years, including an award from the Orthopaedic Trauma Association to study the effects of surgical timing in multiply-injured patients, and she is a member of the Executive Committee of the Major Extremity Trauma Research Consortium, involved in numerous multicenter trials evaluating injury treatment and outcomes.

She is the Past-President of the Orthopaedic Trauma Association and has served for several years within the OTA, on the Board of Directors and as the inaugural Chair of the Publications Committee. She is a Deputy Editor for the Journal of Orthopaedic Trauma. She also enjoys mentoring and advising students and residents and served as the Director of Education in Orthopaedic Surgery at MetroHealth from 2002-2009 and 2012-2015. In 2013 she founded the Trauma Recovery Services program at MetroHealth and served as the Medical Director through 2022.

Dr Vallier lives in Shaker Heights, Ohio with her husband, Jeffrey Simske. They have two adult children. In her spare time she enjoys exercising, gardening, cooking, and playing the piano.