Date and time Thu 29 Jun 2023 from 8:30am to 5:00pm
Location Royal Society of Medicine
Organised by Orthopaedics, Orthopaedic Research UK
Join this event to increase awareness of hip preservation surgery, an emerging technique in treating hip pathology, and the specific problems associated with joint replacement in young patients. Event participants will learn a range of cutting-edge hip techniques, from preservation to replacement, and the indications for these procedures to widen the use of these specialist techniques within the UK. 
This meeting will provide an overview of the diagnosis, surgical treatment and outcomes of young adult hip disorders from adolescence to adulthood, address the indications for hip preservation, and the latest advancements and techniques in arthroscopic and osteotomy hip preservation surgery in various patient populations. The indications for prosthetic joint replacement using modern implants will also be covered.  
During this event, you will:
Recognise the clinical signs and common presentations of pre-arthritic hip conditions and appreciate the diagnostic imaging modalities used to assess the hip joint

Understand the role of arthroscopy and osteotomy in the treatment of hip dysplasia and femoroacetabular impingement and become familiar with the non-arthroplasty hip register (NAHR)

Appreciate when joint replacement is required and become familiar with modern arthroplasty techniques
The programme will be delivered through various methods including short lectures, case-based discussions, keynote speakers and Q&A. The speakers represent a unique cohort of hip preservation and arthroplasty surgeons pioneering techniques within an important patient population, making this conference at the RSM a unique, high-yield opportunity for trainees and practising surgeons looking to expand their hip surgery training. 
This event is available to attend in person or virtually. Please select your preference below. A recording will be available for all registered event participants for up to 60 days after the event. The link will be sent 24 hours after the meeting.
This is a joint meeting with Orthopaedic Research UK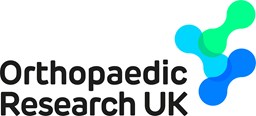 Follow us on:
Show Virtual / In Person rates
Mr Johan Witt
Consultant Orthopaedic Surgeon, University College Hospital


Professor Fares Haddad
Consultant Orthopaedic Surgeon and Director, Institute of Sport, Exercise and Health, University College Hospital
Mr Aresh Hashemi-Nejad
Consultant Orthopaedic Surgeon, Royal National Orthopaedic Hospital
View the programme

Registration, tea and coffee

Session 1: Clinical and radiological assessment

Natural history of mechanical hip osteoarthrosis

Differential diagnosis of groin pain

Clinical assessment of the young adult hip

Radiological assessment of young adult hip

Deep gluteal, peri-trochanteric & iliopsoas pain syndromes: Evaluation and management

Session 2: Hip arthroscopy

Arthroscopic management of femoroacetabular impingement

Masterclass 1: Video demonstration of arthroscopic FAI surgery

Arthroscopic labral surgery: From debridement to repair and grafting Tony Andrade

Acetabular retroversion and surgical hip dislocation

Osteotomies of the proximal femur

Outcome after hip preservation surgery

Session 4: THR in young adults

Bearings and implant selection in young adults

THR after osteotomy and perthes

Outcomes and sports after young THR
Location
Royal Society of Medicine, 1 Wimpole St, Marylebone, London, W1G 0AE, United Kingdom
Registration for this event will close on 28 June at 1:00am (GMT). Late registrations will not be accepted.
The agenda is subject to change at any time
All views expressed at this event are of the speakers themselves and not of the Royal Society of Medicine, nor the speaker's organisations.
We are only able to share presentations that we have received permission to share. This is at the presenter and the RSM's discretion.
This event will be recorded and stored by the Royal Society of Medicine and may be distributed in future on various internet channels.