Date and time Sat 7 Dec 2019 from 8:00am to 8 Dec 2019 at 1:00pm
Location Royal Society of Medicine
Organised by Orthopaedics, Future Orthopaedic Surgeons
Future orthopaedic surgeons conference (FOSC) is an international trauma and orthopaedic surgery conference aimed solely at medical students and junior doctors. Now in its 10th year, FOSC continues to bring the latest updates on orthopaedic training and selection and cutting edge practical workshops.
There will be a range of talks covering the national selection process, the training pathway, tips to get ahead, and overviews of various sub-specialties available.
The conference will also host an afternoon of practical skills workshops in Orthopaedic Surgery. This will give everyone the opportunity to get hands-on with a variety of orthopaedic procedures including plating, external fixation, and DHS! Plus you will get the chance to experience surgical procedures through virtual reality (VR).
The FOSC Short Papers Poster Prize submission deadline is Friday 29 November 2019. Please click on the link for further information. Please submit your poster to orthopaedics@rsm.ac.uk. 
The FOSC Poster Prize deadline has now passed. Please click on the link to download all the information. The poster prize winner announced on the day.
Topics include: 
Prepare yourself for specialty training and a lifelong career in Orthopaedics
Discover more about each of the Orthopaedic subspecialties
Gain practical experience in a range of Orthopaedic techniques
We would like to thank our exhibitors:
AOUK, BOA and BOTA
Please note that none of the companies listed has had any influence or involvement over the agenda, content or organisation of this meeting.
Join in the conversation online using #RSMOrtho
Follow us on Twitter: @RoySocMed
Tickets
Standard pricing available until 06 December 2019.
Member
RSM Trainee

| Day 1 | Day 2 |
| --- | --- |
| £54.00 Meeting | £42.00 Workshops |
RSM Student

| Day 1 | Day 2 |
| --- | --- |
| £42.00 Meeting | £30.00 Workshops |
Non - Member
Trainee

| Day 1 | Day 2 |
| --- | --- |
| £90.00 Meeting | £70.00 Workshops |
Student

| Day 1 | Day 2 |
| --- | --- |
| £70.00 Meeting | £50.00 Workshops |
FOS Trainee

| Day 1 | Day 2 |
| --- | --- |
| £54.00 Meeting | £42.00 Workshops |
FOS Student

| Day 1 | Day 2 |
| --- | --- |
| £42.00 Meeting | £30.00 Workshops |
Day one

Registration, tea and coffee

Welcome and introduction

Dr Branavan Rudran, Chair for FOSC 2019 and Orthopaedic Themed London Core Surgical Trainee

President's welcome and trauma talk

Mr Rajarshi Bhattacharya, President, Orthopaedic Section, Royal Society of Medicine

Training, selection and jobs

Professor Tim Briggs, Consultant Orthopaedic Surgeon, Director of Strategy and External Affairs, Royal National Orthopaedic Hospital NHS Trust

Ankle surgery

Mr Timothy Sinnett, Consultant Foot and Ankle Surgeon, Chelsea and Westminster Hospital NHS Foundation Trust

Spinal surgery

Mr Bob Chatterjee, Consultant Spinal Surgeon, Royal Free Hospital NHS Foundation Trust

Hand surgery and innovations

Miss Shamim Umarji, Consultant Hand Surgeon and Clinical Lead for Surgery, St George's University Hospital NHS Foundation Trust

Orthopaedic training in London - insight from a training programme director

Miss Jacqueline Waterman, Consultant Hand Surgeon, Training Programme Director, North West Thames Deanery 

Orthopaedic surgery and venture beyond

Poster viewing and networking

Life as a registrar

Mr Henry Magill, North West Thames Registrar

Applications to foundation schools and core surgical training

Technology in orthopaedics

Mr Simon Stephens, Chief Executive Officer, TruSpine

Original research in clinical orthopaedics

Chair: Mr Kartik Logishetty and Dr Branavan Rudran

Audit and clinical governance

Chair: Mr Henry Magill and Mr Akib Khan
Day two

Registration, tea and coffee

Practical workshops (rotation every 40 minutes)

Group 1: Dynamic hip screw

Dr Branavan Rudran
Location: Seminar suites 1&2

Group 2: Intramedullary nail fixation and advanced trauma life support

Intramedullary nail fixation (20 minutes)
Location: Training suites 

 

Advanced trauma life support (20 minutes)
Ms Liv O'Malley
Location: Max Rayne auditorium

Group 3: How to approach a trauma meeting

Location: Naim Dangoor auditorium  

Group 4: External fixation

Mr Tim Maheswaren
Location: Seminar suites 3

 
Location
Royal Society of Medicine, 1 Wimpole St, Marylebone, London, W1G 0AE, United Kingdom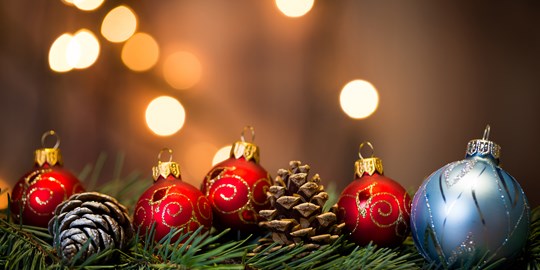 This annual meeting will include five presentations from the shortlisted candidates of the annual Orthopaedics Section President's prize.
Book

Book
This conference will provide you with a comprehensive update and review on the current provision of orthopaedic care for sports injuries in the UK. Join a host of featured experts and key opinion leaders discussing innovation, progress and current practice within their sub-specialties.
Book

Book