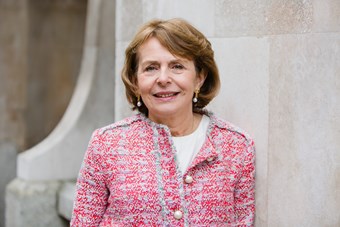 Dr Marie-Hélène Marion
Consultant Neurologist, London BTX Center, St Georges Hospital, London, UK
Speaker's biography

Dr Marion is a French neurologist, who worked permanently in UK since 2000. She is specialised in movement disorders such as Parkinson's disease, tremor and dystonia as well as in the Botox treatment of complex dystonia (Blepharospoasm, cervical dystonia, jaw and tongue dystonia) and other medical conditions (facial palsy, drooling, bruxism, chronic migraines, cranio-facial hyperhidrosis). She pioneered the Botox treatment for dystonia in France in 1986.

After running the movement disorders clinics at St George's Hospital NHS trust in London for 12 years, she now works part-time in the ENT department with Ms Hicklin, ENT consultant, on the Botox treatment of voice, swallowing and breathing dystonic disorders. This ENT-Neuro clinic is also specialised in injecting deep neck muscles (longus capiti and longus colli) for antecollis.

She is the chair and founder of the British Neurotoxin Network, which gathers neurologists in UK, running Botulinum toxin clinics and a medical adviser for Dytsonia UK.  She also blog for patients with dystonia and is very active in giving lectures and organising workshops for the uses of Botulinum toxin in complex focal dystonia internationally.