Date and time Wed 27 Mar 2019 from 8:30am to 4:35pm
Location Royal Society of Medicine
Organised by Occupational Medicine, British Association For Performing Arts Medicine
The performing and visual arts sector contributes more than £5.4 billion a year to the UK economy. With the most recent statistics showing that this industry accounts for around 5.6% of total UK jobs.
Specifically in the performing arts industry, a large proportion of the workforce are composed of freelance performers – a high number of which are likely to become injured or have other health problems as a result of their work. 
The particular needs of those in performing arts also translate to other areas of the national workforce, where traditional occupational health provision may not reach.  The Occupational Medicine Section of the Royal Society of Medicine and the British Association for Performing Arts Medicine have therefore come together to run a one day educational meeting that will be of interest to a wide range of people with an interest in health and work. 
Those attending will hear from industry and occupational health experts, academics and clinicians in a range of disciplines.  Through panel discussions, delegates can discuss how performers and the industry might have work and health advice to sustain them in their careers.  This will be the "launchpad" for considering how the health and work needs of the self-employed generally might be met - especially those working in the "gig economy".
Topics include:
What happens now when a performer experiences ill health or a performance-related injury, and to consider the impact on the industry, and the performer 
How clinical experts might get performers back to work 
Explore how we might be better at supporting the health of performers, and the self-employed more broadly in the context of the gig economy, in a way that is economically viable for the industry, including occupational health provision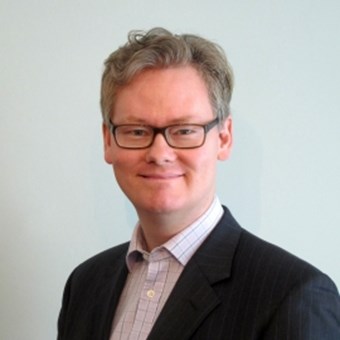 Keynote: Professor Aaron Williamon
Professor of Performance Science, Royal College of Music and Imperial College London
Mr Zeb Soanes
BBC Radio 4 Newsreader, regular presenter for the BBC Proms and has presented TV films for The Culture Show, Newsnight and Songs of Praise. Mr Soanes was voted the favourite male voice on UK radio by Sunday Times readers.
Dr. Rob Hampton
Public Health England Medical Champion for Work as a Health Outcome, and RCGP Council Member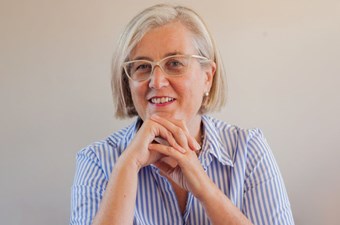 Ms Jane Dyball
Former CEO of the Music Publishers Association Group (MPA), and spent 20 years at Warner/Chappell, running business affairs outside of the U.S. and Canada, rising to the post of SVP, international legal and business affairs
View the programme

Registration, tea and coffee

Welcome

Ms Claire Cordeaux, Director, British Association for Performing Arts Medicine and Dr Robin Cordell, President, Occupational Medicine Section, Royal Society of Medicine

Health and Work in the Performing Arts and Broadcasting

Chair: Ms Claire Cordeaux

The state of the performing arts industry

Ms Jane Dyball, CEO of Music Publishers Association Group of Companies

The performer's perspective

Mr Zeb Soanes, Broadcaster, BBC Radio Four

Emerging occupational health issues in broadcasting, including meeting the health and work needs of freelance workers

Mr Colin Thomas, Chief Medical Officer, BBC

Performance science and the prevention of ill health and injury

Professor Aaron Williamon, Professor of Performance Science, Royal College of Music and Imperial College London

Panel discussion - so what do we consider are the key work and health questions for those in the performing arts and broadcasting?

Ms Jane Dyball, Mr Zeb Soanes, Mr Colin Thomas, Professor Aaron Williamon

The broader implications for elite performers in other fields, and the self employed more broadly

Performance excellence and the economic case for investing in health

Mr Peter Garden, Executive Director Performance and Learning, Royal Liverpool Philharmonic

Promoting health in performance education

Professor Emma Redding, Head of Dance Science, Trinity Laban Conservatoire of Music and Dance

The self-employed and the gig economy – thoughts from a public health, occupational health and GP perspective

Dr Rob Hampton, Portfolio GP and Occupational Physician, Public Health England Medical Champion for Work as a Health Outcome and Royal College of General Practitioners Council

The economic case for investing in preventing musculoskeletal injury, and rehabilitation for the self-employed, including those in the performing arts

Colonel John Etherington, Director of Defence Rehabilitation and Consultant in Rheumatology and Rehabilitation, Defence Medical Rehabilitation Centre

Panel discussion – how might performers and others who are self-employed avoid ill health and injury, and be helped with its consequences?

Mr Nick Pahl, CEO, Society of Occupational Medicine, Mr Peter Garden, Professor Emma Redding, Dr Rob Hampton, Colonel John Etherington
Location
Royal Society of Medicine, 1 Wimpole St, Marylebone, London, W1G 0AE, United Kingdom