Date and time Thu 12 Dec 2019 from 8:30am to 10:00pm
Location Royal Society of Medicine
Organised by Nephrology
Renowned experts will cover a variety of topics in hemodialysis from cutting edge research and innovative therapies to clinical challenges and practical aspects of hemodialysis, and even dialysis in prisons and the Graphene Institute.
The meeting will provide a unique opportunity to keep up to date with the latest clinical developments, opportunities within research being conducted and MDT partnerships. 
Topics include:
Cover the breadth and depth of dialysis membrane function and innovative therapies being trialled 
Research that is being translated into practice 
The practicalities of clinical hemodialysis 
Join in the conversation online using #RSMNephrology
Follow us on Twitter: @RoySocMed
ERA-EDTA and The Renal Association's endorsement is for the promotion of education in general, therefore the specific content of the event/course is the responsibility of the organiser. 
We would like to thank our exhibitor(s):
Kidney Research UK, NAPP, Sanofi, Stanningley Pharma Ltd, Syner-Med and Vifor Pharma UK.
Please note that none of the companies listed have had any influence or involvement over the agenda, content or organisation of this meeting.
Professor Carlo Basile
Scientific Director at the Miulli General Hospital, Acquaviva delle Fonti, Italy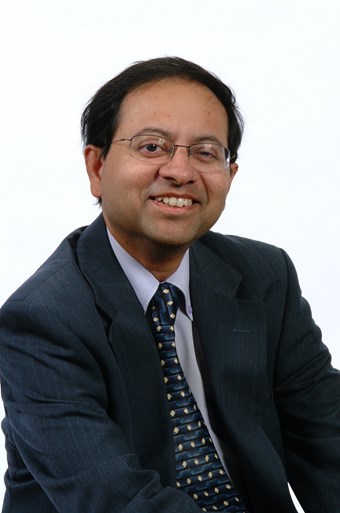 Professor Sandip Mitra
Consultant Nephrologist, MRI and Honorary Lecturer, University of Manchester, UK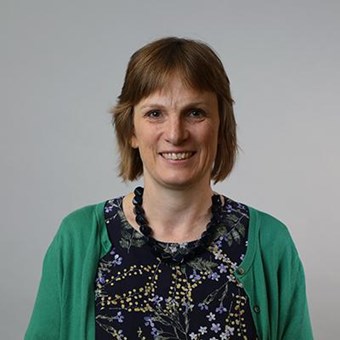 Clara Day
Nephrology Consultant, University Hospitals Birmingham NHS Foundation Trust, UK
View the programme

Registration, tea and coffee

Welcome and introduction

Dr Tina Chrysochou, President, Nephrology Section, Royal Society of Medicine

Session one: Principles and innovations in dialysis

Chairs: Dr Dimitrios Kirmizis, Consultant Nephrologist, Colchester General Hospital, East Suffolk and North Essex NHS Foundation Trust and Dr Ellie Asgari

Improving blood purification in haemodialysis - HDF and emerging techniques

Professor Sandip Mitra, Consultant Nephrologist, MRI and Honorary Lecturer, University of Manchester

Prospect of graphene membranes for haemodialysis

Dr Avishek Pal, Post-Doctoral Research Associate, National Graphene Institute, School of Chemical Engineering and Analytical Science, University of Manchester

New (bio)artificial kidney concepts for improved blood purification

Dr Dimitrios Stamatialis, Professor of (Bio)artificial Organs, University of Twente

Wearable dialysis devices

Professor Andrew Davenport, Dialysis and ICU Nephrology, University College London, Department of Nephrology, Royal Free London NHS Foundation Trust

Session two: Hemodialysis in practice

Chair: Dr Tina Chrysochou and Professor Sandip Mitra

Successful provision of haemodialysis within the prison environment

Clara Day, Nephrology Consultant, University Hospitals Birmingham NHS Foundation Trust

Incremental haemodialysis and residual kidney function

Carlo Basile, Scientific Director at the Miulli General Hospital, Acquaviva delle Fonti, Italy

Dry weight: How dry is too dry?

Dr Dimitrios Kirmizis, Consultant Nephrologist, Colchester Hospital NHS Foundation Trust

Session three: Trial data and changing practices

Chair: Professor Carlo Basile and Dr Dimitrios Kirmizis

Iron treatment in the post-pivotal era

Professor Phil Kalra, Professor of Nephrology, Salford Royal NHS Foundation Trust

Diabetes in dialysis unit

Dr Ana Pokrajac, Consultant Diabetologist, West Hertfordshire Hospitals NHS Trust

Results of the CYCLE-HD trial

Professor James Burton, Department of Cardiovascular Sciences, University of Leicester and Honorary Consultant Nephrologist at the John Walls Renal Unit, Leicester Hospitals

ESAs, biosimilars or HIF inhibitors?

Dr Vivien Yiu, Consultant Nephrologist and Physician, West Suffolk NHS Foundation Trust and Cambridge University Hospitals NHS Foundation Trust

Session four: Practicalities and value

Chairs: Professor Bruce Hendry and Dr Allyson Egan

Alfacalcidol, paricalcitol, cinacalcet or surgery?

Richard Corbett, Consultant Nephrologist, Imperial College London

Let's talk about value in Hemodialysis

Clara Day, Nephrology Consultant, University Hospitals Birmingham NHS Foundation Trust

Case based discussions with expert panel

Expert panel: Carlo Basile, Professor Sandip Mitra and Clara Day

Clinical dilemma one - preventing AV access haemorrhage: Dr Manjinder Singh, ST5 Renal Medicine, Salford Royal Foundation Trust

Clinical dilemma two - To list or not to list? Dr Amarpreet Thind, Clinical Research Fellow, Imperial College Renal and Transplant Centre

 
Location
Royal Society of Medicine, 1 Wimpole St, Marylebone, London, W1G 0AE, United Kingdom