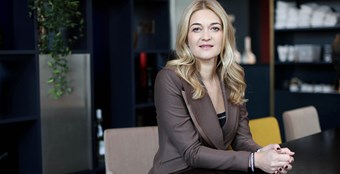 Mrs Emily Reuben OBE
Founder and CEO of Duchenne UK
Speaker's biography

Emily Reuben OBE is the Founder and CEO of Duchenne UK.

 

Before founding the charity, Emily had a successful career as a news reporter and anchor for Channel 4 News and CNN International. In 2012, she received the devastating news that her then 3-year-old son had Duchenne Muscular Dystrophy (DMD), a progressive and life-limiting muscle-wasting disease. Refusing to accept that there was no effective treatment available, Emily set up the Duchenne Children's Trust with the goal of funding research to change the future for her son and all children diagnosed with DMD. The charity joined forces with Joining Jack and is now Duchenne UK.


In just over ten years, Duchenne UK has invested £20 million into accelerating research and clinical trials, and become an essential voice for the DMD patient community. Emily has represented DMD patients in meetings at the European Medicines Agency (EMA), the Food and Drug Administration (FDA) and the National Institute for Health and Care Excellence (NICE).

 

In 2023 Emily was recognised in His Majesty The King's Birthday Honours list and awarded an OBE for her services to charity and to people with DMD. In 2021, she was elected to sit on the Association of British Pharmaceutical Industry's (ABPI) Patient Advisory Council and the Steering Group for the ABPI's Patient Organisation Forum. Emily is also a member of the MHRA's Patient Group Consultative Forum, as well as the Patient Reference Group for their new Innovative Licensing and Access Pathway (ILAP). In 2017, she was honoured with a Points of Light award by the Office of the Prime Minister.