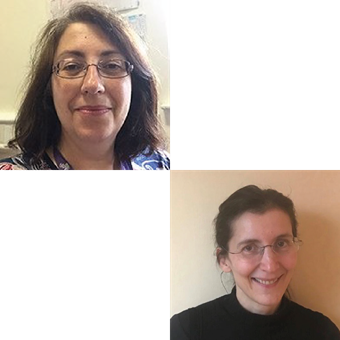 Professor Christina Liossi Dr Wendy Phillips
Honorary Consultant, Great Ormond Street Hospital, Chair in Paediatric Psychology, Southampton University, UK  
Consultant Neurologist, Cambridge University Hospitals NHS Foundation Trust, UK
Speaker's biography

Professor Christina Liossi

 

Professor Christina Liossi has worked as an Honorary Consultant at Great Ormond Street Hospital since 2005 and has worked clinically in the UK and Europe with children with various chronic medical conditions, including cancer, cystic fibrosis, chronic kidney disease, epidermolysis bullosa and sickle cell disease. Professor Liossi is also a Chair in Paediatric Psychology at the University of Southampton. Her research interests include the cognitive and affective neuroscience of pain and the development and evaluation of theory-driven psychological interventions for the management of acute and chronic pain in young people. Professor Liossi has published over 80 peer-reviewed papers, several book chapters, a book on the management of procedure related cancer pain in young people and has supervised over 20 PhDs, MDs, and professional doctorates. Her randomised, controlled clinical trials have been critical to the establishment of hypnosis as an evidenced-based intervention in the care of children with cancer.   

 

Dr Wendy Phillips

 

Dr Wendy Phillips is a Consultant Neurologist at Addenbrookes' Hospital, Cambridge, and Princess Alexandra Hospital, Harlow. She has a BSc in Pharmacology and a PhD in Neuroscience, where she focused on models of Huntington's disease and stem cell therapies. She undertook post doctoral studies at the Charite Hospital in Berlin, again exploring Huntington's disease. Dr Phillips set up and continues to run a clinic at Addenbrooke's Hospital for patients with Functional Neurological Disorders (FND), and runs clinics for patients with typical and atypical Parkinsonism and other movement disorders. She also runs clinics for in-patients with general neurological conditions and is on the Board of Directors of the British Neuropsychiatry Association. Dr Phillips is Associate Editor of BMJ Neurology Open, and has a medico-legal practice. In addition, she sits on the Advisory Board of FND Hope.