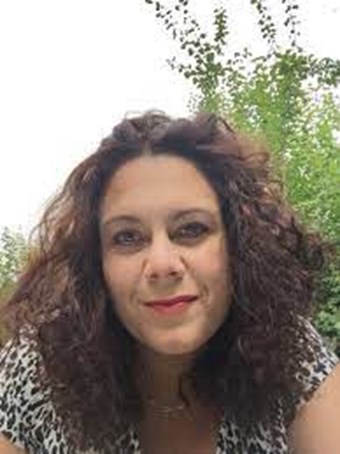 Dr Koula Asimakopoulou
Reader in Health Psychology, King's College London
Speaker's biography

Dr Koula Asimakopoulou is a British Psychological Society (BPS) chartered, registered Psychologist and member of the Health Care Professions Council (HCPC) specialising in Health Psychology. Dr Asimakopoulou completed her undergraduate training with a first class honours in Psychology in 1995, was awarded her PhD in Health Psychology in 2001 and has since undertaken further training to include qualifications in Cognitive Behaviour Therapy (CBT), third wave CBT therapies and motivational interviewing techniques. 

 

Dr Asimakopoulou is a qualified psychometric test assessor trained to administer, interpret and give people feedback on personality and ability (intelligence) tests. Her PhD, awarded by the University of Surrey examined the relationship between neuropsychological functioning and self-management behaviours in type 2 diabetes mellitus patients. She moved into dentistry in 2007 but retains her interest in chronic illness management. Dr Asimakopoulou has been delivering psychology and research methods support to medicine, pharmacy, nursing, dentistry and other clinical and non-clinical audiences since 1996. Her research interests are in behaviour change in oral health settings, supporting the dental team in the provision of patient-centred care, dentist-patient communication and in particular in the understanding and communication of risk information to increase patient adherence.  

 

Dr Asimakopoulou regularly presents at national and international conferences. She has been an examiner for several UK and international psychology programmes, as well as undergraduate, masters and PhD students. Part of her work involves looking after patient interests in her position of Chair of the Bromley NHS Research Ethics Committee. She has had a long record serving the Division of Health Psychology (DHP) Executive Committee as Specialist Knowledge Liaison, Chief Editor of the division's journal, Chair of the research committee and now as Chair of the scientific committee of the DHP. Dr Asimakopoulou is qualified to supervise the work of Health Psychology trainees seeking to obtain full membership of the British Psychological Society Division of Health Psychology.  Dr Asimakopoulou is a practitioner health psychologist offering psychological therapies through The Mind Umbrella (www.TheMindUmbrella.co.uk).