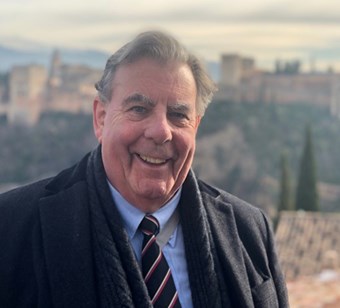 Professor Leslie Walker
Emeritus Professor of Cancer Rehabilitation at the University of Hull, UK
Speaker's biography

Until 2009 when he retired from the NHS and the University of Hull, he held the Foundation Chair of Cancer Rehabilitation and was the Clinical Lead for the Division of Cancer in the Postgraduate Medical Institute. He was also Director of the Oncology Health Service, and a founding member of the Faculty of the Hull York Medical School (HYMS). 

 

Since the 1970s, he has used hypnosis to treat a range of clinical problems, and he has carried out five randomised clinical trials to evaluate the effects of hypnotherapy, primarily in cancer-related distress.  He is a former Member of the Council of the British Society of Experimental and Clinical Hypnosis and, in 2015, was made an Honorary Life Member of the British Association for Clinical and Academic Hypnosis.   

 

Research interests include the psychoneuroimmunology of breast, brain, lung, and colorectal cancers; psychosocial aspects of cancer screening; psychosocial interventions to prevent psychological distress and psychiatric morbidity in people with cancer, and Li Fraumeni syndrome. 

 

Professor Walker has given numerous Invited Lectures and Keynote Addresses throughout the world, and he has over 300 publications to his name.  He is a Fellow of the British Psychological Society, and a former Fellow of the Royal Statistical Society, and the Society of Biology.   

 

For further information on Professor Walker please visit www.lgwalker.com.