Date and time Wed 6 Feb 2019 from 5:30pm to 10:00pm
Location Royal Society of Medicine
Organised by History of Medicine Society
Join us as at this evening meeting as we explore the history of organ transplantation.
Embrace the rare opportunity to meet Sir Terence English and listen to his narrative on the first successful heart transplant in the UK.
Covered topics
Britain's first successful human to human heart transplant, reviewing the obstacles to heart transplantation and their resolutions.
We'll also cover the topical subject of cross-species transplantation – xenotransplantation, discussing its advantages and future.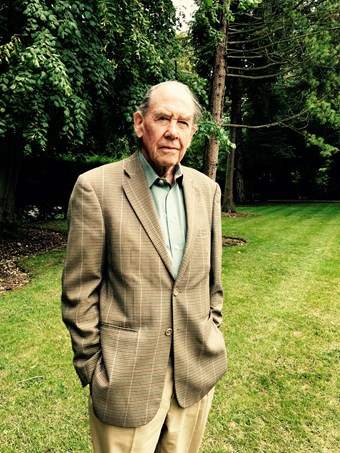 Sir Terence English
Founder of the Papworth
Transplant Programme
Professor David Cooper
Pioneering xenotransplantation
researcher and heart transplant surgeon
View programme

Registration, tea and coffee

Introduction

Dr Anjna Harrar, President, History of Medicine Society, Royal Society of Medicine

Early history of heart transplantation in the UK

Sir Terence English, Retired Cardiac Surgeon, Cambridge

Xenotransplantation: Past, present and future

Professor David Cooper, Co-director of the Xenotransplantation Program, Birmingham School of Medicine, University of Alabama

Dinner - for those who have pre-booked
Location
Royal Society of Medicine, 1 Wimpole St, Marylebone, London, W1G 0AE, United Kingdom