Date and time Mon 1 Jun 2020 from 9:30am to 5:00pm
Location Royal Society of Medicine
Organised by Food and Health
A 2015 study found that the cost of malnutrition in the UK was estimated to be £19.6 billion per year, accounting for about 30 per cent of hospital admissions and 35 per cent of care home admissions. Despite of this, many doctors are still unable to give comprehensive nutritional advice to their patients and help them understand the impact of food on their health.
It is now more important than ever to meet this education gap in the medical curricula and help medical students and trainees develop their skills and knowledge in nutrition education. Join us as experts shed light on the importance and effective provision of nutrition education for future doctors. 
Learning objectives include:
Understand the benefits of improved nutrition education for future doctors.
Value the impact that nutrition-savvy doctors can have on their patients and public health.
Know the principles of effective nutrition education.
Be inspired to lobby for greater nutrition education in medical curricula.
There are 10 free places available to medical students only. To take advantage of this offer, please email the Food & Health Forum on food@rsm.ac.uk
Join in the conversation online
Follow us on Twitter: @RoySocMed
Tickets
Early bird pricing available until 04 March 2020.
Member
| RSM Fellow | RSM Associate | RSM Retired Fellow | RSM Trainee | RSM Student |
| --- | --- | --- | --- | --- |
| £95.00 | £55.00 | £55.00 | £55.00 | £30.00 |
Non - Member
| Consultant / GP | AHP / Nurse / Midwife | Trainee | Student |
| --- | --- | --- | --- |
| £150.00 | £75.00 | £75.00 | £45.00 |
Professor Sumantra Ray
Founding Chair and Executive Director, NNEdPro Global Centre for Nutrition and Health
Professor Christopher Nutting
President Elect, RSM Oncology Section
Dr Pratima Singh
Consultant Psychiatrist, South London and Maudsley NHS Foundation Trust
Dr John Nichols
Royal College of General Practitioners, Visiting Research Fellow, University of Surrey
View programme

Registration, tea and coffee

Welcome and introduction

Chair: Anthony Mander, President of the Forum of Food and Health

History of nutrition in medical education - impact of nutrition in health

Eleanor Trelize, T-Year Graduate Entry Medicine Student, St George's, University of London, Dr Catherine Tsang, Senior Lecturer Nutrition & Health, Academic Consultant (Productivity & Innovation Centre), Faculty of Health, Social Care & Medicine, Anthony Mander

Lessons from over a decade of nutrition education provision

Driving forward nutrition education in the undergraduate curriculum

Innovations in lifestyle medicine in undergraduate medical education

Professor Paola Dey, Public Health and Epidemiology, Faculty of Health, Social Care and Medicine, Edge Hill University, Ormskirk

Nutrition targets for general medical services?

The metabolic and molecular regulation of physical activity and nutrition in skeletal muscle, in relation to ageing

Nutritional interventions in oncology

Professor Christopher Nutting, President Elect, Royal Society of Medicine, Oncology Section

Nutritional interventions and sarcopenia

Dietary interventions in mental health

Dr Pratima Singh Consultant Psychiatrist  

Panel discussion: What is the way forward

Completion of evaluation forms
Location
Royal Society of Medicine, 1 Wimpole St, Marylebone, London, W1G 0AE, United Kingdom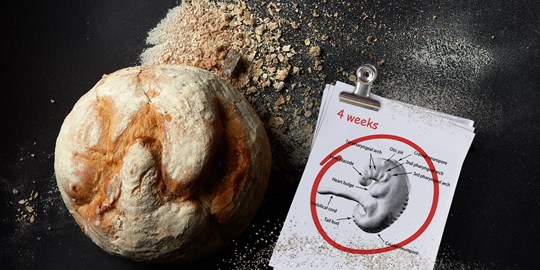 The government is currently reviewing the results of a recent consultation on plans to fortify flour and bread in the UK with folic acid. This meeting will review the positive and negative health implications of this change, discuss the genetic factors at play and explore the field of human fertility issues in light of this proposal.