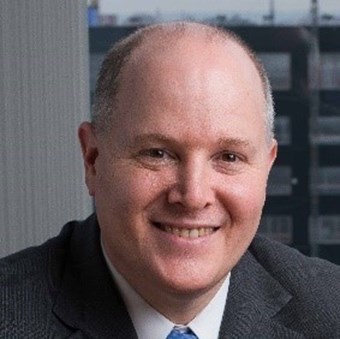 Dr Paul Nagy
Associate Professor of Information Technology, Johns Hopkins School of Medicine
Speaker's biography

Dr Paul Nagy is an Associate Professor in the Johns Hopkins University Schools of Medicine in the Russell H Morgan Department of Radiology as well as the Armstrong Institute, the Division of Health Science Informatics and Biomedical Engineering. Dr Nagy serves as the Deputy Director of the Johns Hopkins Medicine Technology Innovation Center (TIC). He joined Hopkins in 2011 and founded the TIC in 2015.  The TIC is a team of 50 software developers, designers, and data engineers developing new health IT solutions at JHM.

 

Dr Nagy is the associate program director for the informatics training programs leading the data science training track.  He runs 4 leadership development programs at Johns Hopkins Medicine helping faculty utilize the precision medicine platform, data science, and how to commercialise new solutions in healthcare. Since 2012, over 500 faculty and staff have participated in these programs.

 

Dr Nagy has chaired the American Board Imaging Informatics and the Society of Imagining Informatics in Medicine (SIIM). Currently, he serves on the board of health for Howard County as well as the president of the SIIM college of fellows.  Dr Nagy is the author of over 130 papers in the fields of informatics and implementation science. His career interests are in training clinical providers in leading change and partnering them with an engineering team to re-imagine clinical care delivery with information technology.

 

Dr Nagy received a BS in Physics from Carnegie Mellon University and a PhD in Medical Physics from Medical College of Wisconsin.