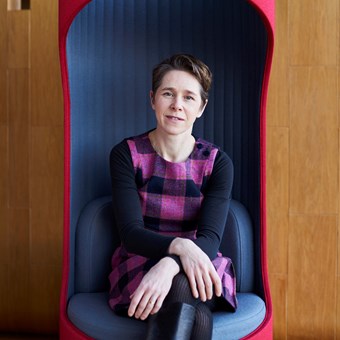 Debbie Wake
CEO and Chief Medical Officer, MyWay Digital Health
Speaker's biography

Dr Debbie Wake is CEO/Co-Founder MyWay Digital Health (MWDH), Clinical Reader at the University of Edinburgh and NHS Diabetes Consultant (MBChB, BSc, PhD, Clin Ed Dip).

 

Debbie is a Diabetes UK Clinical Champion, a 2017/18 NHS Innovation Accelerator Fellow and one of nine 2019 IUK Women in Innovation Award winners. She leads the national project on diabetes artificial intelligence and has led international diabetes education programmes in Kuwait and China. Previously, she was a health columnist for The Scotsman newspaper and TV doctor/presenter for STVs 'The Hour' programme. 

 

She co-founded MWDH, a spin out company from the University of Dundee, in 2017. MWDH is now employing its 25th employee and has won over £2.5m in project Innovation funding. MWDHs vision is to improve the lives of people with diabetes through low-cost data-driven solutions. Their flagship product; MyDiabetesMyWay (MDMW), improves health outcomes and saves costs (5:1 ROI) and has over 50,000 UK patients registrants. MDMW is the only self-management platform in the world to span an entire country (in Scotland) with increasing NHS England contracts, including a national NHSE Type 1 diabetes platform and an emerging Middle East and USA pipeline.