Date and time Mon 24 Feb 2020 from 9:00am to 5:00pm
Location Royal Society of Medicine
Organised by Digital Health
Please note: This is a live stream. If you would like to attend this event in London please click here. 
Artificial Intelligence (AI) is heralded as a disruptive technology with the potential to revolutionise many industries including health and social care.
While AI has the potential to deliver significant health benefits, it is clear that there are some significant practical challenges, as well as ethical and regulatory concerns associated with the use of AI in healthcare. 
This conference will cut through the hype around AI. Delegates will have the opportunity to hear from both early-stage and established companies implementing AI technologies in novel domains. We will also explore some of the ethical considerations around how this technology can impact the experience of patients accessing established care pathways.  
Through multidisciplinary lectures and lively panel discussions, we will explore the latest developments in the application of AI technologies to healthcare.
We're thrilled to welcome a faculty of renowned speakers including:
Dr Liz O'Riordan, Consultant Breast Surgeon, Author and Motivational Speaker

Ms Letizia Gionfreda, Chief Executive Director, Arthronica
Dr Jonathan Neil O'Keeffe, Chief Executive Officer, Machine Medicine Technologies

Dr Neil Thompson, Chie

f Scientific Officer, Healx

Dr Rabia Khan, Chief of Translational Medicine, Sensyne Health

Mr Aidan Peppin, Researcher, Ada Lovelace Institute

Prof Parashkev Nachev, Professor of Neurology, University College London Institute of Neurology and Honorary Consultant Neurologist, National Hospital for Neurology and Neurosurgery, Queen Square

Dr Naomi Lee, Vice-Chair, International Telecommunication Union and World Health Organisation Focus Group on Artificial Intelligence for Health

Dr Eddie Korot, Clinical Research Fellow, Moorfields Eye Hospital and University College London and Clinical Specialist, Google Health

Christian Guttmann, Vice President, Global Head of AI and Data Scientist, Tieto AB, Adjunct Senior Research Fellow, Karolinska Institute and Executive Director, Nordic Artificial Intelligence Institute

Dr Murphy (@DrMurphy11), NHS Consultant
There will be audience participation sessions throughout the day so you will have the opportunity to interact directly with presenters who will offer clarity and insights into the fast-moving world of AI in healthcare. Don't miss this fantastic opportunity to see prominent figures in the AI healthcare industry on the same stage and in an intimate setting. 
Attendees will:
Learn about the application of AI technologies to healthcare by both early-stage start-ups and established companies 

Understand c

oncerns around patient safety and evolving regulation and governance structures that aim to protect patients and the public

 

Appreciate the impact of novel technologies on established care pathways and understand how researchers, private companies and publi

c institutions are collaborating to transform them 

 
Join in the conversation online using #RSMDigiHealth
Follow us on Twitter: @RoySocMed 
If you would like to attend this event in London please click here.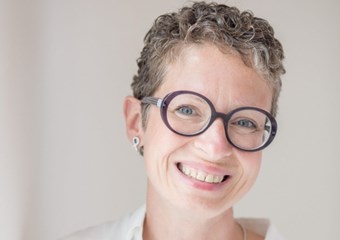 Dr Liz O'Riordan
Consultant Breast Surgeon, Author and Motivational Speaker
Dr Rabia Khan
Chief of Translational Medicine, Sensyne Health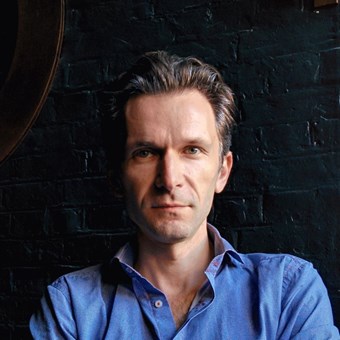 Professor Parashkev Nachev
Professor of Neurology, University College London Institute of Neurology and Honorary Consultant Neurologist, National Hospital for Neurology and Neurosurgery, Queen Square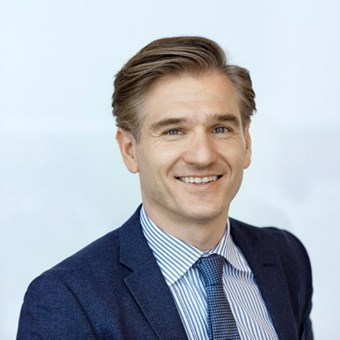 Professor Dr Christian Guttmann
Vice President, Global Head of AI and Data Scientist, Tieto AB, Adjunct Senior Research Fellow, Karolinska Institute and Executive Director, Nordic Artificial Intelligence Institute
View the programme

Live stream broadcast begins

Welcome and introduction

Dr Sandy Wright, Trainee Representative, RSM Digital Health Council

Session one

Chaired by Dr Adel Baluch, Clinical Lead, Ada Health

How to help patients understand what digital healthcare means

Dr Liz O'Riordan, Retired Consultant Breast Surgeon

Have we misunderstood disease?

Dr Rabia Khan, Chief of Translational Medicine, Sensyne Health

Drug repurposing in rare diseases driven by AI: The Healnet platform

Dr Neil Thompson, Chief Scientific Officer, Healx

Session two

Chaired by Parker Moss, Board member, CRT (CRUK)

Automated code-free machine learning framework for ophthalmic image analysis

Dr Edward Korot, Clinical Research Fellow, Moorfields Eye Hospital and University College London, Clinical Specialist, Google Health

Demechanising medicine

Prof Parashkev Nachev, Professor of Neurology, University College London Institute of Neurology and Honorary Consultant Neurologist, National Hospital for Neurology and Neurosurgery, Queen Square

Medicine in the age of the intelligent machine

Professor Dr Christian Guttmann, Vice President, Global Head of AI and Data Scientist, Tieto AB, Adjunct Senior Research Fellow, Karolinska Institute and Executive Director, Nordic Artificial Intelligence Institute

Session three

Chaired by Dr Victoria Betton, Chief Innovation Officer, Mindwave Ventures

Good governance: Prioritising patient safety in Clinical Artificial Intelligence

Dr Keith Grimes, Clinical Innovation Director, Babylon Health

Title to be confirmed

Dr Naomi Lee, Vice Chair, International Telecommunication Union and World Health Organisation Focus Group on Artificial Intelligence for Health

Patient voice on data choices

Mr Aidan Peppin, Researcher, Ada Lovelace Institute

Cowboys and Unicorns in Digital Health: why validation is more important than valuation

Dr Murphy (@DrMurphy11), NHS Consultant

From zero to one – differences and commonalities for early stage digital health venture

Ms Letizia Gionfreda, Chief Executive Director, Arthronica

Motor assessment made simple and scalable through video analytics

Dr Jonathan Neil O'Keeffe, Chief Executive Officer, Machine Medicine Technologies

Closing remarks and end of livestream
Location
Royal Society of Medicine, 1 Wimpole St, Marylebone, London, W1G 0AE, United Kingdom