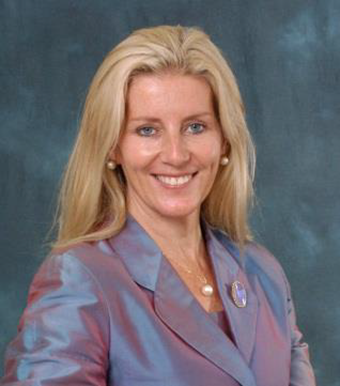 Professor Dedee Murrell
Chair of the Department of Dermatology at St George Hospital, University of New South Wales, in Sydney, Australia
Speaker's biography

Professor Murrell completed medical training at Cambridge and Oxford Universities, 3 years of internal medicine in the UK and USA, dermatology training at the University of North Carolina at Chapel Hill, a fellowship in dermatopharmacology at Duke, blistering diseases and cell biology at New York University, and then became a Clinical Scholar at Rockefeller University, focussing on epidermolysis bullosa. She holds a doctorate on the pathogenesis of blistering disorders, her main subspecialty interest, and her current research focuses on the development and validation of clinical outcome measures for epidermolysis bullosa and the autoimmune blistering diseases to enable clinical trials to proceed in these orphan diseases.

 

Professor Murrell has over 350 peer-reviewed papers, 14,000 citations, an H index of 58 and has edited 6 books. She lectures at international congresses regularly and is a visiting professor on 5 continents. She was recently elected as the first International Board Member of the European Academy of Dermatology and Venereology has served as Executive Vice President of the International Society of Dermatology and was Congress President of the International Congress of Dermatology 2021, the world's first virtual Dermathon. She serves as founding Co-Editor of the International Journal of Women's Dermatology and serves on the editorial boards of British Journal of Dermatology, Journal of the American Medical Association Dermatology, International Journal of Dermatology, Journal of the European Academy of Dermatology and Venereology, Acta Dermatovenereologica and Journal of The American Academy of Dermatology International.

 

Professor Murrell has trained over 60 international fellows and mentees from all over the world. She was elected an international honorary member of the American Dermatologic Association in 2008 and awarded a certificate of appreciation from The International League of Dermatological Societies for her international education and outreach work. She recently completed a three year term as the Chair of the American Academy of Dermatology's World Congress Task Force and received the International Pioneer Award of the Women's Dermatologic Society in Milan, 2019, given once every four years.