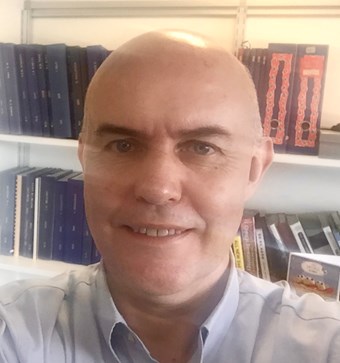 Professor John McGrath 
Academic Head of St John's Institute of Dermatology, King's College London, UK
Speaker's biography

John McGrath is the Academic Head of St John's Institute of Dermatology in London where he also runs the Genetic Skin Disease Group. He holds the Mary Dunhill Chair in Cutaneous Medicine at King's College London and is Honorary Consultant Dermatologist to the Guy's and St Thomas' National Health Service Foundation Trust.

He has lead roles in delivering experimental medicine and precision medicine within the Biomedical Research Centre at Guy's Hospital and in organising several national phenotyping and genotyping of rare disease initiatives in the UK.

His research focuses on the molecular characterization of inherited skin diseases and the development of novel treatments for rare skin diseases.