Date and time Fri 19 Oct 2018 from 12:30pm to 5:00pm
Location Royal Society of Medicine
Organised by RSM Professionals, ICRE
Effective learning and teaching are crucial for the quality of care for today's and tomorrow's patients.
Take part in a live-streamed plenary session from International Conference of Residency Education, exploring factors that include the impact of the hidden curriculum, the influence of hierarchies and the impact of equity and the physical environment.
A series of talks will explore aspects of external and internal learning environments including the impact of sleep deprivation; teaching in the context of the demands of heavy clinical pressures; the benefits of working in functional teams and of looking after yourself and others; and will consider the patient perspective.
This programme will open discussion on some of the difficulties – and solutions - to learning and training in today's NHS.
Topics covered
The impact of the hierarchies, the hidden curriculum and the physical environment and the importance of equity on effective learning
The impact of sleep deprivation on learning

Approaches to training when the service is under significant pressure

Training within integrated care settings

The roles of patients in shaping the learning environment

The importance of looking after oneself  as key to effective learning and training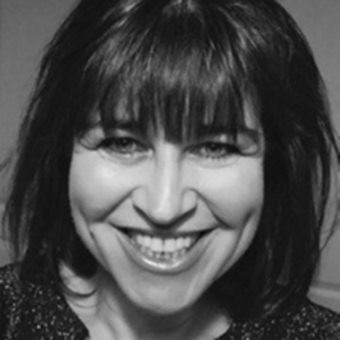 Dr Emma Vaux
Royal College of Physicians
Dr Mike Farquhar
Evelina London Children's Hospital
Professor Simon Carley
Professor of Emergency Medicine Manchester
Mr Simon O'Neill
Chief Executive Officer, Diabetes UK
John Spicer
London GP School, Health Education England
View the programme

Registration, tea and coffee

Introduction

Ms Bridget Gildea, Director of Learning, Royal Society Medicine

International conference on residency education (ICRE) 2018 plenary session

This session will feature the live streaming from ICRE 2018 of a panel discussion on the topic of leading change in medical education

Learning environments and the evolution of doctor's training

Interviewer: Dr Adelle Atkinson

Panel:

Dr Saleem Razack, Professor of Paediatrics and Director, Office of Social Accountability and Community Engagement, McGill University

Dr Romana Malik, PhD Researcher and Quality Management Consultant, OLVG Hospital and VU University, Amsterdam

Dr Avraham Cooper, Pulmonary/Critical Care Fellow, The Ohio State University

Discussion

There will be an opportunity to post questions to the panel in Canada

Learning in today's NHS: making training safe, effective and relevant

Ms Bridget Gildea, Director of Learning, RSM and Professor Carrie MacEwen, Chair, Academy of Medical Royal Colleges

Introduction

Ms Bridget Gildea and Professor Carrie MacEwen

Teaching in stretched environments: Delivering effective care with effective learning

Professor Simon Carley, Manchester

Safe care at night: exploding myths of learning while sleep deprived

Dr Mike Farquhar, St Thomas' Hospital

Integrated care: learning to learn in new care environments

Dr Chloe Macauley, Evelina Hospital and Dr John Spicer, London GP School, Health Education England

How can the modern team learn?

Dr Emma Vaux, Vice President, Education and Training, Royal College of Physicians and Dr Hussain Basheer

Looking inside: A psychological perspective on medical training

Dr Caroline Elton, Occupational Psychologist, Former Head, Careers Unit, London Deanery and Founder, Career Planning for Doctors/Dentists

Do patients have a role or responsibility to the learning environment?

Mr Simon O'Neill, Chief Executive Officer, Diabetes UK

Interactive debate

Facilitators: Dr Hermione Race, RSM, Dr Jack Ross, Academy of Medical Royal Colleges, Dr Nish Manek

Reflections and meeting summary

Professor Carrie MacEwen, Chair, Academy of Medical Royal Colleges
Location
Royal Society of Medicine, 1 Wimpole St, Marylebone, London, W1G 0AE, United Kingdom