Date and time Thu 23 Jan 2020 from 6:00pm to 8:30pm
Location Royal Society of Medicine
Organised by Critical Care Medicine
Receive an update on key topics and develop essential radiology skills for the intensivist.
For Critical Care doctors, it is vital to be able to review radiology and respond quickly. As we face new challenges such as flu pandemics and more patients are receiving complex management of ARDS, having a firm understanding of radiology has never been more important for the intensivist.
Learning objectives:
Develop skills in Chest X-Ray and CT interpretation specific to pathologies both in Critical Care and unwell patients encountered in other acute settings.
Identify common pitfalls in radiology in Critical care patients.
Understand the evolution of radiology in patients with ARDS and those receiving extracorporeal life support.
This trainees' evening will explore:
Chest X ray and CT interpretation for the Intensivist
Recognition of important pathology and pitfalls
Infections
Pulmonary embolism
Interstitial lung disease
ARDS and ECMO Radiology
View the programme

Registration, tea and coffee

Welcome and introduction

Dr Abdullah Bashir, Trainee in Respiratory and Critical Care Medicine

Essential chest radiology for critical care

Dr Michelle Mak, Consultant Radiologist, Guy's and St Thomas' NHS Foundation Trust

When radiology makes a difference in critical illness

Dr Suveer Singh, Consultant Physician in Critical Care and Respiratory Medicine, Chelsea and Westminster Hospital NHS Foundation Trust

Concluding remarks and discussion
Location
Royal Society of Medicine, 1 Wimpole St, Marylebone, London, W1G 0AE, United Kingdom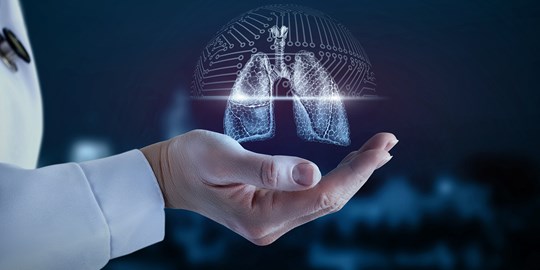 Please note this event has been cancelled.