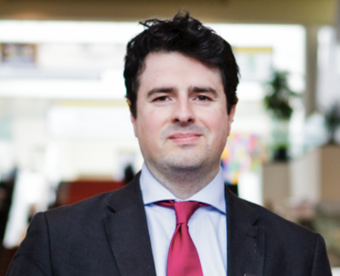 Mr Jonathan Hyam
Consultant Neurosurgeon at the National Hospital for Neurology & Neurosurgery, Queen Square, and an Honorary Consultant Neurosurgeon to the Craniofacial Department of Great Ormond Street Hospital, UK
Speaker's biography

Mr Jonathan Hyam undertakes Gamma Knife radiosurgery and cranial surgery for conditions such as facial pain, movement disorders, meningioma and cerebral secondaries. He has been trained in stereotactic neurosurgery in London and Oxford.

 

Mr Hyam received America's Congress of Neurological Surgeons' Resident Prize for Stereotactic & Functional Neurosurgery, was awarded a PhD from Oxford University in Neurosurgery, and a Diploma in Microscopic Neurosurgery from The Yasargil Neurosurgery Laboratory of the University of Zurich, Switzerland.

 

Mr Hyam was awarded the prestigious Arris & Gale Lectureship from the Royal College of Surgeons of England which he delivered to the Royal Society of Medicine in 2015.

 

Mr Hyam's neurosurgery research has been published in international journals including The Lancet, Nature Reviews Neurology, The Lancet Neurology and JAMA Neurology.