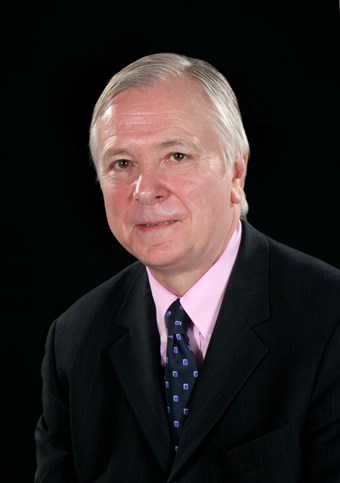 Professor Andrew Lees
Professor of Neurology, Institute of Neurology, University College London
Speaker's biography

Professor Andrew Lees is professor of neurology at The National Hospital for Neurology and Neurosurgery, Queen Square and emeritus director at Reta Lila Weston Institute of Neurological Studies, University College London, Institute of Neurology. Professor Lees was born on Merseyside and qualified in medicine at the Royal London Hospital Medical College in 1970. His neurological training was at University College London Hospitals and the National Hospital for Neurology and Neurosurgery, Queen Square. He also spent one year at L'Hopital Salpetriere, Paris.

 

He has achieved international recognition for his work on Parkinson's disease and abnormal movement disorders. He is an original member of the Highly-Cited Researchers ISI Database with an h-index of 132. Founder member of the international Movement Disorder Society, he was elected president (2004–2006) and co-edited the Movement Disorders Journal between 1995 and 2003. In 2006, he was awarded the Movement Disorders Research Award by the American Academy of Neurology and he was awarded the Association of British Neurologists Medal in 2015.

 

At the age of thirty-two he was appointed to the consultant staff at the National Hospitals, The Middlesex, and Whittington Hospitals and in 1987 was elected a fellow of the Royal College of Physicians. He was later appointed professor of neurology at the National Hospital for Neurology and Neurosurgery, Queen Square and was director of the Reta Lila Weston Institute for Neurological Studies (1998-2012). He was clinical director of the Queen Square Brain Bank for Neurological Disorders (1985-2012) and director of the Sara Koe PSP Research Centre (2002-2012). He is a visiting professor at the University of Liverpool and Queen Mary University of London, and has close collaborations with several Brazilian universities. For his contributions to Brazilian neurology he was elected as an overseas member of the Academia Nacional de Medicina and the Academia Brasileira de Neurologia. He was elected as a council member of the Academy of Medical Sciences 2012- 2015 and appointed as an expert adviser for the UK Government National Institute for Health and Care Excellence Centre for Guidelines (2006–2019). He received the Bing Spear Award in 2016 for outstanding contributions towards saner drug policies.

 

He has delivered the Gowers Memorial Lecture at the National Hospital, The Inaugural Lord Brain Memorial Lecture at Bart's and the Royal London Hospitals and David Marsden Memorial Lecture at the European Federation of Neurological Societies. He was the recipient of Stanley Fahn Lectureship Award at the MDS Dublin 2012, and has been awarded the German Society of Neurology's 2012 Dingebauer Prize for outstanding scientific attainment in the field of Parkinson's disease and neurodegenerative disorders, the Jay Van Andel award for outstanding research in Parkinson's disease in 2014, and the Parkinson Canada's Donald Calne Award and Lectureship for 2017.