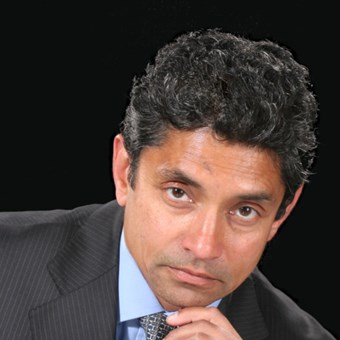 Professor Christopher Mathias
Professor of Neurovascular Medicine at Imperial College and at the Institute of Neurology.
Speaker's biography

Professor Christopher Mathias has been Emeritus Professor at University College London since 2014. He was Professor of Neurovascular Medicine in the University of London, with an appointment held jointly between Imperial College London and the Institute of Neurology, University College London between 1991 and 2013. He has been an honorary Consultant Physician at St Mary's Hospital since 1982 and at the National Hospital for Neurology and Neurosurgery, Queen Square since 1985. He also consults at the Hospital of St John and St Elizabeth (HJE) in St Johns Wood, London (since 2012).

 

He was Clinical Service and Research Director of two leading NHS & academic departments, the Neurovascular Medicine and Autonomic Unit at St Mary's Hospital, and the Autonomic Unit at the National Hospital for Neurology and Neurosurgery, Queen Square, London. They were tertiary referral centres serving the entire nation, also with international referrals. They were amalgamated in 2014, and are now based at Queen Square. In 2014 he created the Autonomic & Neurovascular Medicine Centre, incorporating the latest techniques and with experienced personnel, at the Hospital of St John and St Elizabeth.

 

Professor Mathias has more than 400 publications in medical and scientific journals on the autonomic nervous system covering neurology, cardiovascular, basic science and internal medicine. He has numerous invited reviews in major journals, and many chapters in international textbooks of neurological and cardiovascular medicine. He is Senior Co-Editor, with Sir Roger Bannister, of 'Autonomic Failure: a Textbook of Clinical Disorders of the Autonomic Nervous System', with the 5th Edition published by Oxford University Press in June 2013.

 

He is a founder Trustee, with (the late) Sir Roger Bannister and (the late) Mr Philip Blissett, of the Autonomic Charitable Trust (ACT); fellow trustees are Mrs Camilla Woodward, Sir Richard Lambert, Baroness Susan Masham, Professor Rodney Grahame and Mr Andrew Stanley; the Patron is Lord Ara Darzi. He has been a Trustee of Stoke Mandeville Spinal Research (since 2017), and is a Patron of the Graham Hughes International Charity for Hughes (Antiphospolipid) Syndrome (since 2017). He has been Chair of the Autonomic Group of the Ehlers-Danlos International Consortium, Ehlers-Danlos Society from 2018.