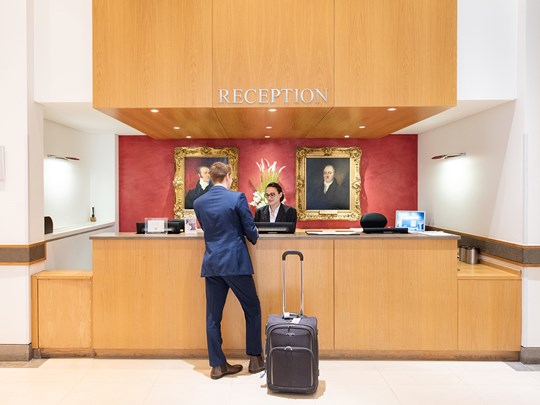 While you're attending this event
Why not stay in the comfort of our hotel, Domus Medica, book dinner in the restaurant, or even hire one of our private dining rooms to socialise with your peers?
RSM members enjoy access to our enviable club facilities. For more information, please contact our team at domus@rsm.ac.uk or restaurant@rsm.ac.uk.
Find out more