Date and time Fri 2 Jun 2023 from 6:30pm to 8:30pm
Location Online
Organised by Anaesthesia
Join us for an exploratory webinar into the latest trends and innovations in medical technology, including artificial intelligence, virtual reality and more. Our speakers will discuss key issues related to their adoption, such as regulatory frameworks, ethical and legal considerations, and strategies for overcoming such barriers.
Attendees will gain practical insights and knowledge on how to navigate the rapidly evolving landscape of medical technology and promote a culture of innovation, safety, and patient-centeredness in healthcare.
Attend this webinar to understand:
The latest technological advancements in medicine, and their applications in clinical practice
The importance of regulatory frameworks and standards for testing and validation of new technologies
What strategies can be used to overcome barriers to adoption and scaling of new technologies in healthcare systems
How medical technology can be used to improve patient outcomes in clinical practice
This webinar is available for on-demand viewing. The webinar recording will be available for registered event participants up to 60 days after the live webinar broadcast via Zoom. The link will be sent 24 hours after the webinar takes place. 
Follow us on: 
Tickets
Standard pricing available until 02 June 2023.
Member
| RSM Fellow | RSM Associate | RSM Retired Fellow | RSM Trainee | RSM Student |
| --- | --- | --- | --- | --- |
| £0.00 | £0.00 | £0.00 | £0.00 | £0.00 |
Non - Member
| Consultant / GP / SAS Doctors | AHP / Nurse / Midwife | Trainee | Student |
| --- | --- | --- | --- |
| £22.00 | £17.00 | £17.00 | £11.00 |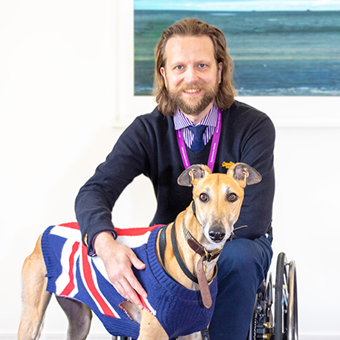 Mr Matthew Campbell-Hill
Honorary Secretary, Anaesthesia Section, Royal Society of Medicine and Chair, Disabled Persons Transport Advisory Committee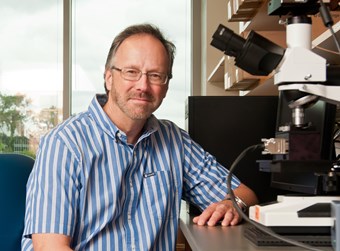 Professor Jon Dobson
Co-founder, 42Bio, and J Crayton Pruitt Family Professor of Biomedical Engineering, University of Florida
Speaker's biography

Professor Dobson is the J Crayton Pruitt Family Professor of Biomedical Engineering and currently holds a Research Foundation Professorship at the University of Florida. He graduated with a B.Sc. and M.Sc. from the University of Florida and a PhD in Natural Sciences from the Swiss Federal Institute of Technology, ETH-Zurich. He did his postdoctoral training in geomagnetism and biophysics at both the ETH-Zurich and The University of Western Australia, before taking a faculty position at Keele University in the United Kingdom. In 2011, he returned to the University of Florida as Professor of Biomaterials and Biomedical Engineering. Professor Dobson's research focuses on biomedical applications of magnetic micro- and nanoparticles, the role of brain iron in neurodegenerative diseases, and biomedical device design. He is a Fellow of a variety of organisations, including, the American Association for the Advancement of Science and the Royal Society of Medicine.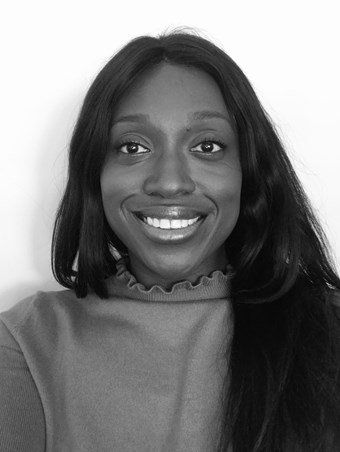 Dr Yvonne Umebuani
Deputy Chief Medical Officer, Doctor Care Anywhere
Speaker's biography

Yvonne Umebuani is the Deputy Chief Medical Officer of Doctor Care Anywhere, an innovative and patient-centred healthcare company that is revolutionizing the way people access quality medical care, providing a seamless and convenient virtual platform for personalized consultations with highly qualified doctors. Trained as an orthopaedic surgeon in the UK, Yvonne featured in the TV series Surgery School which followed her early surgical career in London.

Yvonne's passion for communication and patient centred care education led her to change from Surgery to General Practice. Previously a Clinical Tutor in Minor Surgery and Joint Injections, teaching other Primary Care clinicians, and co-lead for the Next Generation GP course, Yvonne was also a First Tier Medical Member for the Ministry of Justice.  Her multidisciplinary experience has ensured a focus on leveraging the latest technology in improving patient care and she  is actively involved with her local RCGP faculty on their board as treasurer and holds positions within the RCGP as a committee member. Yvonne has presented at conferences worldwide and contributed to national press articles, and is currently studying for an MBA. She holds an MBBS, BSc, MRCS and MRCGP.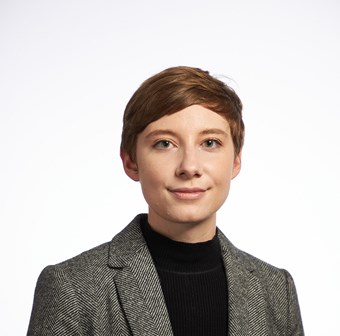 Ari Billig
Business Developer, SyncVR
Speaker's biography

Ari Billig graduated from the University of Washington with a BS in Psychology and a BA in Economics. Ari also received an MBA from the Said Business School at the University of Oxford. They served as a research assistant in various psychology and neuroscience labs, while residing in Seattle. They then established and oversaw the mental health division at a medical staffing agency for five years before leaving to pursue their MBA. They are currently employed by SyncVR as a Business Developer, where they use their background in organisational healthcare and mental health to assist in bringing virtual reality solutions to the NHS. They oversee the UK department's financing station and have been successful in obtaining funding for a number of projects, including Innovate UK funding for a dialectical behavioural therapy application for patients on waitlists. 
Registration for this webinar will close 1 hour prior to the start time. Late registrations will not be accepted.  
The agenda is subject to change at any time 
If the event is recorded, we are only able to share presentations that we have received permission to share. There is no guarantee that all sessions will be available after the event, this is at the presenter's and RSM's discretion. 
All views expressed at this event are of the speakers themselves and not of the Royal Society of Medicine, nor the speaker's organisations. 
This event will be recorded and stored by the Royal Society of Medicine and may be distributed in future on various internet channels.