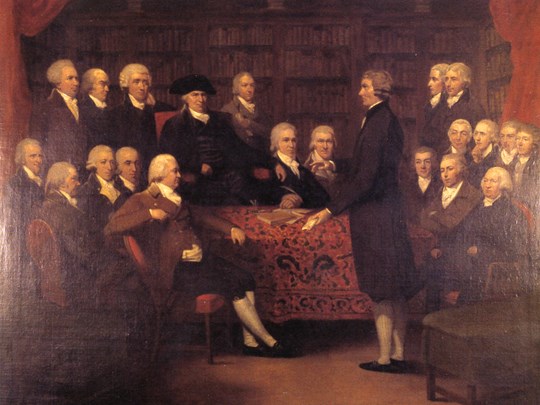 The Medical and Chirurgical Society
In 1773, the Medical Society of London was formed with the aim of uniting physicians, surgeons and apothecaries under one association. However, by the beginning of the 1800s there was discontent within the Society.
As a result, the Medical and Chirurgical Society of London was founded in 1805 by Dr John Yelloly, Dr Alexander Marcet and Dr William Saunders. Its founding principles was to be a society that "unites physicians and surgeons under one organisation to benefit from shared knowledge."
From 1805 to 1810, the Medical and Chirurgical Society found a home in two rooms in barristers' chambers at Gray's Inn. Here, members of this new Society would regularly meet to discuss medical topics and share their knowledge. As the Society grew, they moved to Lincoln's Inn Fields where it stayed for 25 years.