The Students Section's purpose is to provide the opportunity for enthusiastic medical, dental and veterinary students from across the country to meet and share experiences, opinions, activities and opportunities to learn and develop their future careers.
The Royal Society of Medicine Students Section is currently running a new national initiative to connect enthusiastic, research-competent medical students from across the country with doctors who would welcome assistance with any systematic reviews they are currently working on or planning to undertake.
If you are interested in finding out more, please click here to read a message from Dhruv Patel and Victor Lu, Co-leaders of RSM Systematic Review group, University of Cambridge.
RSM Students specialty booklets
The RSM Students Section specialty booklets for medical students, by medical students! These booklets aim to increase your knowledge of medical and surgical specialties, by providing you with exclusive content that is not readily accessible otherwise.
Latest booklet: 
Section Council members
Section meetings and conferences are usually organised by members of the Section Council, led by the Section President and often in collaboration with specialist societies.
Interested in joining the Section Council?
Section Councils play a pivotal role at the RSM and we are always looking for members who would like to get involved. If you would like to apply, please complete our application form and a Council representative will be in touch.
Mr Papakas Wijeyendram
President
Miss Deepika Anbu
Honorary Secretary
Mr Jamie Carruthers
Honorary Treasurer
Upcoming student events and webinars
View all events and webinars being run by the Students Section.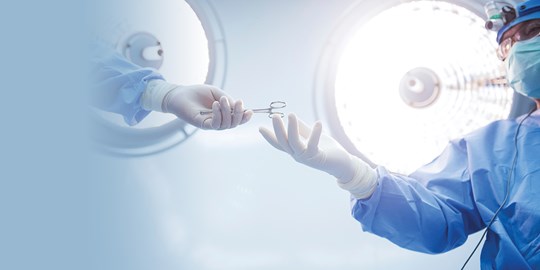 Join this event to gain an insight into what the future of surgery entails with regards to advances in surgical technologies and surgical training. Whilst there is an immense interest in surgery among...
Book

Book
Join the RSM today
Become a member today and get discounted rates on our education programme.
For working doctors and consultants (FY1 to ST8), retired doctors, and those holding senior management positions in medicine or healthcare.
Fellow
For scientists and other professionals with a proven interest (or role) in the healthcare sector, but who do not hold a medical qualification.
Associate
For those studying medicine, dentistry or another healthcare-related subject, who are on their way to becoming a qualified medical or healthcare professional.
Student