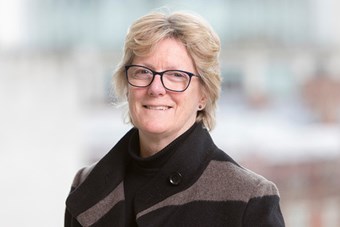 Professor Dame Sally Davies
UK Special Envoy on Antimicrobial Resistance
Speaker's biography

Dame Sally is UK Special Envoy on Antimicrobial Resistance. Before this, she was Chief Medical Officer (CMO) for England and Chief Medical Adviser to the UK government from March 2011 to September 2019, having held the post on an interim basis since June 2010.

 

Dame Sally advocates globally on AMR. She has spoken on AMR at numerous events including the World Health Assembly side events, the G8 science ministers' meeting in 2015, the Global Health Security Initiative in 2015, and the UN General Assembly side event in 2016. She was chair of the 2013 AMR forum at the World Innovation Summit for Health (WISH) and was for three years the chair of the WHO Strategic and Technical Advisory Group on AMR. Most recently, Dame Sally has been appointed a co-convener of the UN Inter-Agency Co-ordination Group on AMR, set up in response to the AMR declaration made at UNGA 2016.

 

Dame Sally was a member of the World Health Organization (WHO) Executive Board 2014-2016 and has led delegations to a range of WHO summits and forums since 2004. She is currently a non-executive director on the boards of: The Institute for Health Metrics and Evaluation; Genomics England Ltd; The Blavatnik School of Government, University of Oxford; The Clinton Health Access Initiative; and UK Research & Innovation. She was formerly on the boards of Cumberland Lodge and Ashridge Business School.

 

From 2004-2016, Dame Sally was the Chief Scientific Adviser (CSA) for the Department of Health (DH), where she was actively involved in NHS R&D from its establishment and founded the National Institute for Health Research (NIHR). Dame Sally received her DBE in 2009. She was elected Fellow of the Royal Society in 2014 and a member of the National Academy of Medicine, USA in 2015.