Date and time Fri 26 Jun 2020 from 2:00pm to 3:00pm
Location Online
Organised by Urology
Update your knowledge and understanding of the current evidence base and best practice for prostate cancer diagnostics, how to assess post radical prostatectomy, and when to offer secondary surgery for incontinence.
Topics to be covered during this session: 
The prostate diagnostic pathway: traditional and current
The key studies that have changed prostate diagnostics over recent years
The value of the MP-MRI and contrast
Techniques for prostate biopsy and non-biopsy strategies
The pathophysiology of continence at radical prostatectomy and methods of optimisation
The normal recovery of continence post radical prostatectomy
The assessment of patients who are failing to progress to normal continence
The selection criteria for post prostatectomy continence surgery
Technical aspects of artificial urinary sphincter insertion
Long term outcomes and complications of AUS
A certificate of attendance and CPD certificate with 1 CPD credit will be issued to those joining the webinar live.
Join in the conversation online using #RSMUrology
Follow us on Twitter: @RoySocMed and @RSMUrology
We would like to thank The Urology Foundation and The Hadley Trust for their generous support enabling free access to this webinar for trainees.
The companies listed have not had any influence or involvement over the agenda, content or organisation of this webinar.  
This meeting is a part of the Urology Section webinar series that will be broadcast weekly on Friday afternoons at 2:00pm. If you would like to find out more about the series, please visit the Urology Section homepage. These webinars will be available to access later online by those who have registered but cannot be present for the live broadcast.
Professor Caroline Moore
University College Hospital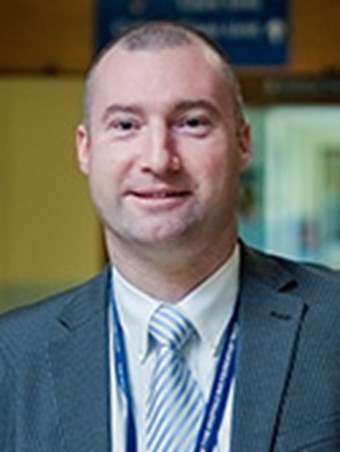 Mr Christopher Harding
Speaker's biography

Mr Chris Harding is a Consultant Urological Surgeon at Newcastle upon Tyne Hospitals NHS Foundation Trust. He trained at the University of Cambridge, Addenbrookes Hospital Cambridge, Kings College London and Freeman Hospital Newcastle. He has a particular interest in bladder dysfunction, continence, neurourology, urinary tract infections and clinical research.

 

He is an Honorary Clinical Senior Lecturer at Newcastle University and is the Chief Investigator for the ALTAR trial: a UK multi-centre study looking at non-antibiotic options in recurrent UTI and co-Chief Investigator for the PRIMUS study: a UK multi-centre trial looking at primary care diagnostics of LUTS. He is co-chair of the NIHR National Benign Urology group and Urology lead for the Department of Health Modernising Scientific Careers MSc course. He is current chair of the European Association of Urology Guidelines Panel for Female Non-Neurogenic Lower Urinary Tract Symptoms and also immediate past Chairman of the executive committee of the British Association of Urological Surgeons Female Neurological and Urodynamic Urology subsection. He sits on the International Continence Society Urodynamics, Conservative Management of Male LUTS and Mesh Complications Committees.
Disclaimer: All views expressed in this webinar are of the speakers themselves and not of the RSM.
Special rates for difficult times 
The RSM wishes to offer healthcare professionals continued learning opportunities during the coronavirus pandemic. The RSM's COVID-19 online events are available free of charge, while there will be small charges to register for other online education. These fees will enable the RSM to continue its programme of activities and will apply during the course of the pandemic. 
Registration for this webinar will close 2 hours prior to the start time. You will receive the webinar link 2 hours before the meeting. 
Late registrations will not be accepted.
All webinars will be available for registered delegates 30 days after on Zoom. The link will be sent 24 hours after the webinar takes place. 
This webinar will be recorded and stored by the Royal Society of Medicine and may be  distributed  in future on various internet channels.