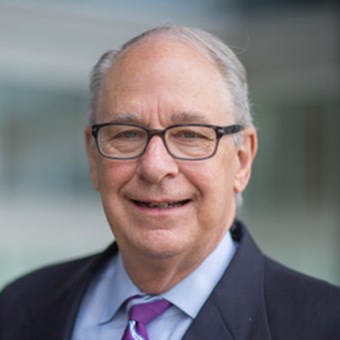 Dr Culley C. Carson III
Rhodes Distinguished Professor of Urology, Executive Director UNC Men's Health Program and emeritus Chief of Urology at the University of North Carolina, USA
Speaker's biography

Dr Culley C. Carson III, MD FACS, is Rhodes Distinguished Professor of Urology, Executive Director UNC Men's Health Program and emeritus Chief of Urology at the University of North Carolina.  Previously, he was Professor of Urology at Duke University Medical Center in Durham, NC.

 

Dr Carson completed his undergraduate studies at Trinity College in Hartford, CT where he graduated with a BS in biology and was a member of Psi Chi Honor Society. He received his M.D. from the George Washington University School of Medicine in Washington, DC, where he was a member of Alpha Omega Alpha honor society and received the Walter Freeman Award and the Calvin Klopp Award for outstanding research. 

  

He completed his Surgical Internship and Residency at the Dartmouth-Hitchcock Medical Center and was a Urology Resident and Fellow at the Mayo Clinic in Rochester, Minnesota. While at the Mayo Clinic, he was elected to Sigma Xi Research Honor Society. He served as a US Air Force flight surgeon and was selected as Command Flight Surgeon of the Year for his efforts for the 23rd Tactical Fighter Wing, the Flying Tigers, and the Tactical Air Command. He was honorably discharged with the rank of Major.

 

Dr Carson was the Editor-in-Chief of Contemporary Urology where he was awarded the 2001 Jesse H. Neal Award for editorial writing and was awarded Healthcare Hero 2007 from the Research Triangle Institute.   He has published more than 350 peer review articles and 18 textbooks. He was the founding editor in chief of Sexual Medicine Reviews. He is an editor of Textbook of Erectile Dysfunction that was awarded the 2000 Book Prize by the Royal College of Medicine. He received the David Cristol Award (Mayo Alumni Association) and the Distinguished Contribution Award from the American Urological Association in 2011. He received the Brantley Scott Award from the American Urological Association in 2012 and the St Paul's Medal from the British Association of Urologic Surgeons in 2014 and was elected an honorary fellow of the Royal College of Surgeons of England in 2015.  He received the Men's Health Award from the Massachusetts Medical Society in 2015 and Lifetime Achievement Award from the Sexual Medicine Society of North America in 2016. Dr. Carson served on the American Board of Urology Examination Committee from 2001-2004.

 

Dr Carson is an active member of the American Association of Clinical Urologists, International Society for Sexual Medicine, American Association of Genitourinary Surgeons, and American Surgical Association. Dr Carson is past- president of the Urologic Research Society, Sexual Medicine Society of North America, Society of Urologic Prosthetic Surgeons, Southeast Section of the American Urological Association, Society of University Urologists and American Society for Men's Health. He served as urology chairman and on the board of directors of the United States Pharmacopeia. 

 

Dr Carson's clinical practice at both Duke and UNC has focused on men's health and prosthetic urology, as well as, medical and surgical treatment of Peyronie's Disease, erectile dysfunction and andrology.