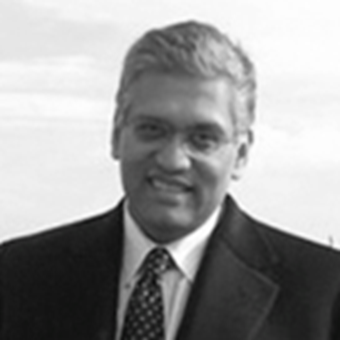 Professor Ameet GF Patel MBBS FRCS MS
Consultant Surgeon King's College Hospital
Professor of Minimal Access Surgery and Surgical Innovation, King's College London
Medical Director, London Digestive Centre
Chairman of Medical Advisor Committee, Princess Grace Hospital
Speaker's biography

Professor Ameet GF Patel qualified from St Georges Hospital, London in 1985. He trained in surgery in the UK (London, Norwich and Cambridge), Fellowship in Minimal Access, HPB, Upper GI and Bariatric Surgery, Australia. Research Fellowship in Pancreatic Surgery at University College, Los Angeles, USA with Professor Howard Reber.

Professor Patel was appointed Consultant Surgeon, Kings College Hospital in 1999. Within the first 10 years, he has developed one of the UK's leading Bariatric Centres, and also developed minimal access HPB surgery, including laparoscopic liver and laparoscopic pancreatic resections.

Over the last decade he is continuing to push the boundaries of Surgery, including single incision laparoscopic surgery (SILS) and microscopic percutaneous minimal access surgery. He has developed techniques for SILS cholecystectomy, gastric band insertions and more complex procedures such as liver resections, gastric bypass and sleeve gastrectomy. More recently he is developing his approach to endoscopic surgical and bariatric techniques.