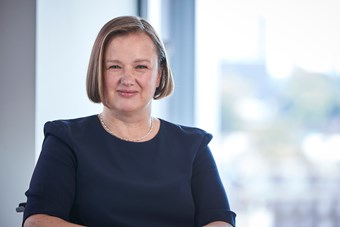 Sarah Rickwood
Vice President, Thought Leadership and Marketing at IQVIA
Speaker's biography

Sarah Rickwood has 28 years' experience as a consultant to the pharmaceutical industry, having worked in Accenture's pharmaceutical strategy practice prior to joining IQVIA. She has an extremely wide experience of international pharmaceutical industry issues, having worked for most of the world's leading pharmaceutical companies on issues in the US, Europe, Japan, and leading emerging markets. She is now Vice President, European Marketing and Thought Leadership in IQVIA, a team she has run for 10 years.

Sarah presents to hundreds of pharmaceutical industry clients every year on a wide range of global pharmaceutical industry issues, and has published white papers on many topics, including:

Uptake and impact of innovative medicines, and challenges for Launch Excellence
The relative strength and prognosis for the developed and the emerging pharmaceutical markets
The global uptake and impact of multichannel marketing
Biosimilars market opportunity and the drivers of market establishment
Orphan drugs launch challenges
Cell and gene therapies commercialisation challenges and opportunity
The evolution of the global biologics market
Africa pharmaceutical market opportunity and challenges


Sarah holds a degree in biochemistry from Oxford University.